Los 32 equipos dejan sus rosters en 53 jugadores tras los cortes
Los 32 equipos han reducido sus plantillas a 53 jugadores, tomando duras decisiones en muchos casos, dejando ir a jugadores importantes en tiempos pasados para sus equipos.
Llegado el 1 de septiembre, los equipos tuvieron durante el día de ayer el llamado Viernes Negro, con la reducción de sus plantillas a los 53 jugadores estipulados para el arranque de la temporada regular 2012, que iniciará con el kickoff entre Dallas Cowboys y los actuales campeones del Super Bowl, los New York Giants; en el MetLife Stadium de East Rutherford, New Jersey.
Los 32 equipos han tomado duras decisiones, pero comprensibles desde muchos puntos de vista y desde aquí, os presentamos la lista final de los cortes realizados divididos por Conferencia y División.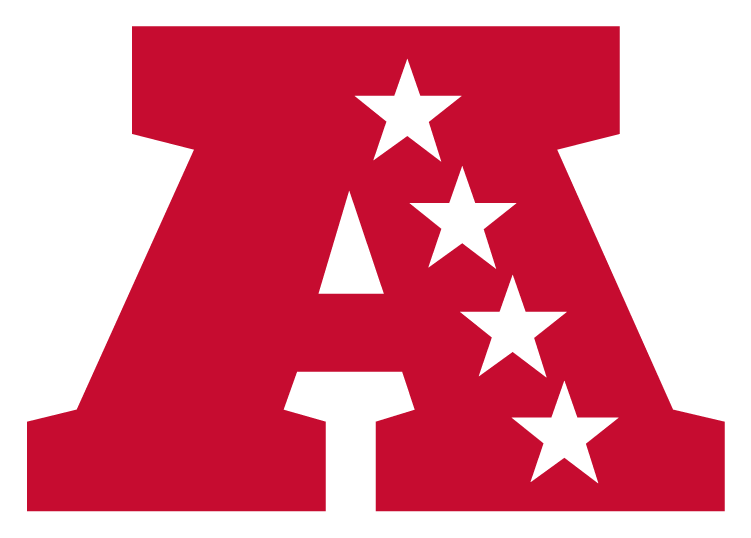 Conferencia Americana
División Este
New York Jets
WR Joseph Collins, OL Paul Cornick, LB Marcus Dowtin, CB Donnie Fletcher, RB Terrance Ganaway, OT Robert Griffin, OL Fred Koloto, P Spencer Lanning, DB LeQuan Lewis, TE Tarren Lloyd, DB D'Anton Lynn, C Matt Kroul, WR Royce Pollard, DB Julian Posey, DE Jay Richardson, WR Eron Riley, LB Brett Roy, LB Ricky Sapp, TE Hayden Smith, QB Matt Simms, NT Martin Tevaseu, WR Jordan White.
Miami Dolphins
NT Isakko Aaitui, CB Vince Agnew, LB Ryan Baker, OT Will Barker, OL Chandler Burden, LB Cameron Collins, WR B.J. Cunningham, OL Ray Feinga, WR Jeff Fuller, WR Clyde Gates, LB Gary Guyton, WR Chris Hogan, CB Quinten Lawrence, LB Shelley Lyons, OT Andrew McDonald, OT Lydon Murtha, DE Jarrell Root, DB Anderson Russell, CB Kevyn Scott, WR Roberto Wallace, DE Jamaal Westerman.
Buffalo Bills
DT Dwan Edwards, WR Marcus Easley, WR Kamar Aiken, OL Mark Asper, TE Kevin Brock, RB Zach Brown, LB Tank Carder, OL James Carmon, DE Robert Eddins, DT Jarron Gilbert, DB Isaiah Green, WR Derek Hagan, DT Kellen Heard, WR Ruvell Martin, LB Scott McKillop, P Shawn Powell, WR Naaman Roosevelt, LB Nick Saenz, OL David Snow, RB Johnny White, OL Keith Williams.
New England Patriots
WR Deion Branch, DB Sergio Brown, OL Derek Dennis, WR Jeremy Ebert, DL Marcus Harrison, WR Jesse Holley, QB Brian Hoyer, DB James Ihedigbo, FB Eric Kettani, OL Matt Kopa, OL Dan Koppen, LB Niko Koutouvides, DE Aaron Lavarias, DB Derrick Martin, TE Alex Silvestro, LB Jeff Tarpinian, WR Kerry Taylor, TE Tyler Urban, OL Dustin Waldron, OL Jeremiah Warren, OL Darrion Weems, DB Malcolm Williams.
División Norte
Baltimore Ravens
RB Anthony Allen, DB Omar Brown, LB Josh Bynes, LB Nigel Carr, OL Jack Cornell, WR Dorian Graham, OL Cord Howard, NT Nicolas Jean-Baptise, NT Ishmaa'ily Kitchen, OL Antoine McClain, DT Terrence Moore, QB Curtis Painter, WR Logan Payne, DB Cyhl Quarles, LB Chavis Williams, OL Tony Wragge
Cincinnati Bengals
FB Jourdan Brooks, TE Colin Cochart, LS Bryce Davis, FB James Develin, DE DeQuin Evans, WR Vidal Hazelton, DT Nick Hayden, CB T.J. Heath, RB Daniel Herron, OL Otis Hudson, LB Grant Hunter, DE Micah Johnson, LB Emmanuel Lamur, CB Chris Lewis-Harris, DT Vaughn Meatoga, LB Roddrick Muckelroy, OL Matthew O'Donnell, QB Zac Robinson, OL Reggie Stephens.
Cleveland Browns
OL Dominic Alford, DT Ronnie Cameron, WR Josh Cooper, OL Stanley Daniels, CB James Dockery, OL Garth Gerhart, DE William Green, TE Dan Gronkowski, LB Benjamin Jacobs, TE Evan Moore, DL Ernest Owusu, DL Brian Schaefering, OL Jarrod Shaw, OL Jeff Shugarts, FB Brad Smelley, LB Quinton Spears, RB Adonis Thomas, DL Kiante Tripp, QB Seneca Wallace, WR Rod Windsor.
Pittsburgh Steelers
P Jeremy Kapinos, Trai Essex, QB Jerrod Johnson, S Da'Mon Cromartie-Smith, CB Terrence Frederick, CB Josh Victorian, LB Brandon Hicks, LB Marshall McFadden, DL Corbin Bryant, DL Ikponmwosa Igbinosun, DL Jake Stoller, RB DuJuan Harris, WR Derrick Williams, WR Marquis Maze, WR Tyler Beiler, WR David Gilreath, WR Toney Clemons, OL Ryan Lee, OL John Malecki.
División Sur
Houston Texans
QB Case Keenum, C Cody Wallace, WR Jerrell Jackson, FB Moran Nelson, RB Jonathan Grimes, TE Logan Brock, LB Keith Browner, LB D.J. Bryant, DT Hebron Fangupo, NT David Hunter, WR Juaquin Iglesias, DE Delano Johnson, DL Mitch King, LB Shawn Loiseau, WR Jeff Maehl, OT Nathan Menkin, LB Rennie Moore, DB Eddie Pleasant, TE Philip Supernaw, OT Cody White. , S Troy Nolan.
Indianapolis Colts
WR Jeremy Ross, RB Darren Evans, TE Andre Smith, T Mike Tepper, C Zane Taylor, T Steven Baker, DT Jason Shirley, ILB Greg Lloyd, TE Kyle Miller, G Hayworth Hicks, OLB Jerry Brown, S Latarrius Thomas, DT Chigbo Anunoby, WR Kashif Moore and LS Justin Snow. Waived-Injured RB Deji Karim, DE James Aiono, OLB Tim Fugger, CB Brandon King and S Mike Newton.
Jacksonville Jaguars
OT Daniel Baldridge, OL Lee Barbiasz, TE Colin Cloherty, S Courtney Greene, DT Corvey Irvin, CB Rod Issac, CB Trumaine McBride, RB Richard Murphy, QB Jordan Palmer, DE Odrick Ray, OL William Robinson, LB J.K. Schaffer, RB Will Ta'ufo'ou, CB Leigh Torrence, WR Demetrius Williams.
Tennessee Titans
WR Devin Aguilar, TE Brandon Barden, DT Zach Clayton, OL Kyle DeVan, NT Lamar Divens, DB Aaron Francisco, TE Cameron Graham, CB Chris Hawkins, OL Michael Jasper, WR James Kirkendoll, FB Collin Mooney, OL Chris Morris, WR Michael Preston, DT Malcolm Sheppard, DB Tracy Wilson, WR D.J. Woods
División Oeste
Denver Broncos
OL Wayne Tribeu, DE James Blatnick, DB Rafael Bush, CB Drayton Florence, LB Jerry Franklin, DT Ben Garland, OL Adam Grant, OL Ryan Harris, WR Jason Hill, OL Tony Hills, DB Duke Ihenacho, TE Cornelius Ingram, RB Jeremiah Johnson, LB Mike Mohamed, WR Greg Orton, WR Gerell Robinson, OL Sealver Siliga, CB Syd'Quan Thompson, QB Adam Weber.
Kansas City Chiefs
DL Brandon Bair, DB Mikail Baker, WR Josh Bellamy, OL Patrick Bruggeman, FB Patrick DiMarco, DB Chandler Fenner, DL Amon Gordon, OL Darryl Harris, WR Junior Hemingway, DL Jerome Long, LB Gabe Miller, OL David Mims, WR Jamar Newsome, DB Terrance Parks, OL Lucas Patterson, OL Rich Ranglin, DB Neiko Thorpe, DB Donald Washington, LB Leon Williams.
Oakland Raiders
LB Kaelin Burnett, K Eddy Carmona, WR Derek Carrier, WR Brandon Carswell, DE Hall Davis, TE Kyle Efaw, DL Dominique Hamilton, OL Kevin Haslam, OL Nick Howell, LB Chad Kilgore, OL Dan Knapp, WR Eddie McGee, C Colin Miller, RB Lonyae Miller, WR Roscoe Parrish, WR Travionte Session, LB Nathan Stupar, S Curtis Taylor.
San Diego Chargers
RB Edwin Baker, OL Colin Baxter, LB Bront Bird, OL Charlie Bryant, DE Jacques Cesaire, OL Anthony Davis, LB Ricky Elmore, LB Daryl Gamble, CB Greg Gatson, DE Logan Harrell, OL Mario Henderson, FB Jacob Hester, CB Arthur Hobbs, QB Jarrett Lee, P Robert Malone, K Nick Novak, CB DeAndre Presley, DE Damik Scafe, OL Stephen Schilling, TE Kory Sperry, WR Mike Willie.
Conferencia Nacional
División Este
Philadelphia Eagles
DB Oshiomogho Atogwe, TE Brett Brackett, LB Keenan Clayton, DT Landon Cohen, DT Antonio Dixon, TE Chase Ford, WR Mardy Gilyward, WR Chad Hall, CB Joselio Hanson, FB Emil Igwenagu, OL D.J. Jones, QB Mike Kafka, P Mat McBriar, WR Marvin McNutt, LB Adrian Moten, DT Ollie Ogbu, LB Ryan Rau, DE Monte Taylor, DB Philip Thomas, DT Frank Trotter, OL Steve Vallos, OL Julian Vandervelde, OL Brandon Washington.
New York Giants
DE Matt Broha, OL Selvish Capers, WR Dan DePalma, TE Larry Donnell, WR David Douglas, OL Stephin Goodin, DT Dwayne Hendricks, CB Dante Hughes, CB Bruce Johnson, LB Greg Jones, DE Craig Marshall, OT Matt McCants, LB Jake Muasau, QB Ryan Perrilloux, DB Laron Scott, WR Isaiah Stanback, DT Marcus Thomas, RB D.J. Ware, OL Chris White.
Washington Redskins
WR Anthony Armstrong, WR Terrance Austin, CB Travon Bellamy, FB Dorson Boyce, OT Tom Compton, OL Eric Cook, QB Jonathan Crompton, RB Tristan Davis, DT Marlon Favorite, OL Grant Garner, LB Donnell Holt, DT Delvin Johnson, LB Bryan Kehl, CB David Jones, RB Tim Hightower, LB Brian McNally, TE Richard Quinn, DL Darrion Scott, OT Willie Smith, CB Brandyn Thompson, LB Markus White, DE Doug Worthington.
Dallas Cowboys
OL Jeff Adams, LB Baraka Atkins, DE Ben Bass, WR Tim Benford, DT Robert Callaway, QB Rudy Carpenter, FB Shaun Chapas, WR Danny Coale, RB Lance Dunbar, DE Clifton Geathers, OL Harold Gunn, WR Saalim Hakim, LB Adrian Hamilton, OL Ronald Leary, LB Orie Lemon, RB Jamize Olawale, OL Daniel Loper, OT Pat McQuistan, DB Akwasi Owusu-Ansah, CB Lionel Smith, TE Andrew Szczerba, DB Eddie Whitley, CB Teddy Williams.
División Norte
Chicago Bears
LB Xavier Adibi, RB Armando Allen, WR Joe Anderson, OT Cory Brandon, CB Cornelius Brown, OL James Brown, WR Terriun Crump, DE Chauncey Davis, WR Rashied Davis, CB Isaiah Frey, OT A.J. Greene, WR Brittan Golden, OL Ricky Henry, DB Mark LeGree, QB Josh McCown, CB Greg McCoy, DT Jordan Miller, TE Brandon Venson, DE Aston Whiteside, LB Jabara Williams, DB Jonathan Wilhite.
Detroit Lions
OL Rodney Austin, OL Pat Boyle, DE Everette Brown, DE Ugo Chinasa, P Ryan Donahue, WR Patrick Edwards, DT Andre Fluellen, OL Dan Gerberry, TE David Gottlieb, WR Nate Hughes, DB Reshard Langford, WR Lance Long, DE Edmon McClam, LB Carmen Messina, WR Wallace Miles, CB Justin Miller, DT Tracy Robertson, CB Alphonso Smith, WR Maurice Stovall, CB Ross Weaver, TE Austin Wells.
Green Bay Packers
OL Shea Allard, WR Diondre Borel, TE Brandon Bostick, QB B.J. Coleman, FB Nic Cooper, OL Andrew Datko, OL Tommie Draheim, WR Tori Gurley, OL Sampsun Genus, WR Curenski Gilleylen, DE Lawrence Guy, DB Anthony Levine, CB Otis Merrill, WR Dale Moss, DT Daniel Muir, RB Marc Tyler, OL Greg Van Roten.
Minnesota Vikings
WR Emmanuel Arceneaux, DT Chase Baker, CB Chris Carr, DE Jeff Charleston, OL Chris DeGeare, FB Ryan D'Imperio, CB Bobby Felder, DB Eric Frampton, DT Trevor Guyton, RB Lex Hilliard, OL Tyler Holmes, CB Reggie Jones, OL Kevin Murphy, LB Corey Paredes, OL Austin Pasztor, DE Nick Reed, QB Sage Rosenfels, OL Quentin Saulsberry, TE Mickey Shuler, RB Jordan Todman.
División Sur
Carolina Panthers
WR Seyi Ajirotutu, G Bryant Browning, WR Lamont Bryant, CB Darius Butler, DT Nate Chandler, TE Joe Jon Finley, WR Jared Green, S Jonathan Nelson, LB David Nixon, DT Ogemdi Nwagbuo, RB Tauren Poole, S Jordan Pugh, OL Matt Reynolds, TE Nelson Rosario, RB Armond Smith, S Reggie Smith, CB R.J. Stanford, DE Ryan Van Bergen, G Justin Wells, LB Jason Williams, G Zack Williams, LB Kion Wilson.
Atlanta Falcons
LB Spencer Adkins, TE LaMark Brown, LB Rico Council, FB Mike Cox, WR Drew Davis, CB Dominique Franks, OL Andrew Jackson, OL Bryce Harris, LB Jerrell Harris, OL Tyler Horn, WR Marcus Jackson, CB Marty Markett, WR Kerry Meier, RB Dimitri Nance, DT Conrad Obi, DT Micanor Regis, WR James Rodgers, LB Pat Schiller, CB Peyton Thompson, DB Suaesi Tuimaunei, LS Joe Zelenka.
New Orleans Saints
DE Braylon Broughton, LB Kadarron Anderson, LB Ezra Butler, WR Greg Camarillo, QB Sean Canfield, DE Alex Daniels, TE Michael Higgins, CB Nick Hixson, K John Kasay, DB Jerico Nelson, OL DeOn'tae Pannell, TE Derek Schouman, OL Alderious Simmons, WR Andy Tanner, OL Matt Tennant, LB Lawrence Wilson.
Tampa Bay Buccaneers
S Larry Asante, S Sean Baker, WR Landon Cox, LB Rennie Curran, LB Jacob Cutrera, TE Drake Dunsmore, K Kai Forbath, OL Jamarcus Hardrick, FB Robert Hughes, FB Cody Johnson, RB Mossis Madu, DT Jordan Nix, DT Frank Okam, DT Amobi Okoye, OL Moe Petrus, TE Zack Pianalto, QB Brett Ratliff, CB James Rogers, WR Jordan Shipley, WR Tiquan Underwood, DT Teryl White, DE E.J. Wilson, G Desmond Wynn.
División Oeste
San Francisco 49ers
LB Ikaika Alama-Francis, LB Eric Bakhtiari, FB Rock Cartwright, OL Derek Hall, LB Joe Holland, DT Tony Jerod-Edie, LB Cam Johnson, QB Josh Johnson, DT Matthew Masifilo, CB Anthony Mosley, TE Kyle Nelson, OL Al Netter, WR Chris Owusu, WR Nathan Palmer, OL Mike Person, TE Konrad Reuland, WR Brett Swain, DB Michael Thomas.
St Louis Rams
DT Cornell Banks, OL Tim Barnes, QB Tom Brandstater, DE Mason Brodine, LB Sammy Brown, CB Kendric Burney, QB Kellen Clemens, DE Vernon Gholston, FB Ben Guidugli, TE Cory Harkey, OL T-Bob Hebert, DE Jamaar Jarrett, WR Nick Johnson, OL Joe Long, OL Bryan Mattison, FB Ovie Mughelli, TE Deangelo Peterson, RB Chase Reynolds, DE Scott Smith, OL Jose Valdez.
Seattle Seahawks
DB Philip Adams, DE Pierre Allen, LB Allen Bradford, WR Deon Butler, WR Kris Durham, OL Paul Fanaika, TE Cooper Helfet, OL Rishaw Johnson, WR Jermaine Kearse, LB Kyle Knox, DE Cordarro Law, WR Ricardo Lockett, TE Sean McGrath, OL Kris O'Dowd, QB Josh Portis, DB DeShawn Shead, LB Korey Toomer, RB Vai Taua, WR Lavasier Tuinei.
Arizona Cardinals
CB Crezdon Butler, LB Anthony Coleman, DB Blake Gideon, LB Clark Haggans, OL Russ Hochstein, DT Ricky Lumpkin, LB Colin Parker, CB Larry Parker, WR DeMarco Sampson, TE Steve Skelton, RB Alphonso Smith, LB Quan Sturdivant, DE Ronald Talley, DE Everrette Thompson, TE Martell Webb, OL Scott Wedige, LB Brandon Williams, WR Isaiah Williams, WR Stephen Williams, OT D.J. Young.