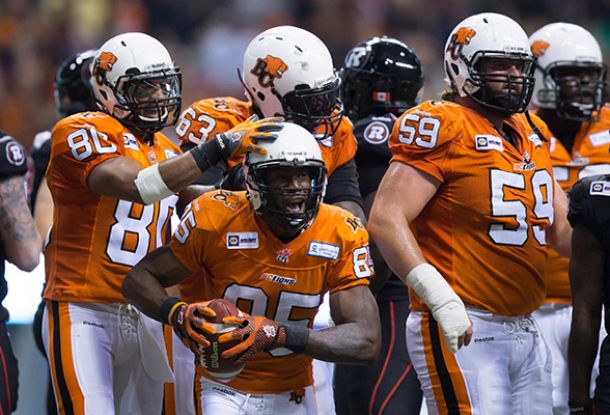 It was a night to cherish and celebrate for BC Lions fans. It took sometime for their dreams to bear fruit, but at last it came when things were looking down and out.
It would have been a disaster for the BC Lions organization if they had lost to the Ottawa Redblacks. Fortunately that wasn't the case as Kevin Glenn came to life in the final three quarters by throwing three touchdowns and one to Earnest Jackson for 6o yards.
It was a record breaking night for Solomon Elimimian who became the single season tackle leader for the B.C Lions and Paul McCallum who surpassed the living legend Lui Passaglia for the all time leader in points scored. It wasn't only the veterans who had a night to remember, as a few new B.C Lions like Keola Antolin and Lavasier Tuinnei also scored their first touchdowns in the Canadian Football league.
The win puts the Lions 4 pionts ahead of the Winnipeg Blue Bombers for the fourth spot in the tough Western Division. However it seems to curtains down for the Ottawa Redblacks as they have only two wins in their inaugural season.