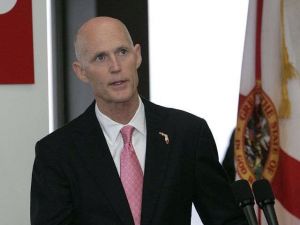 The 2014 Election came down to the very end. As projected, this one was to be a good one. Florida, the swing state, made an impact on who controls the senate between the Republicans or the Democrats. The Governor's race was a very interesting race. Both candidates had experience at being a governor. The Attorney General race featured a female as a candidate. As for Amendments, the medical marijuana, Amendment 2 was the hot topic. The House of Representatives would feature some being up for re-election. Those reps were mostly Republican. The 2014 Governor's race came down to be a very close one. The two main candidates were the Governor Rick Scott, a Republican and Charlie Crist, Democrat. Crist was the former Florida Governor that was running. Interestingly enough, Crist was a republican who turned to be a Democrat to run against Scott. In the end, Scott would remain...
Sam Brownback will remain the Governor of Kansas after opponent Paul Davis conceded late on Tuesday night. Senator Pat Roberts defeated Independent candidate Greg Orman to keep his seat....
Democratic governor Mark Dayton and Senator Al Franken won their races tonight, according to KSTP....
As predicted by most polls heading into Election Day, Democrat Tom Wolf has defeated incumbent Republican Governor Tom Corbett....
Republican Mitch McConnell won re-election in Kentucky's senate race....
While Minnesota does not have the entertainment that other states have, there are still big races in the state....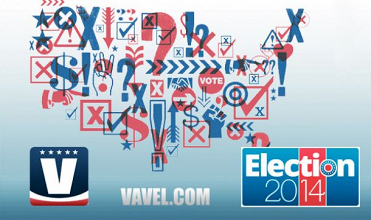 By Liam McMahon & Ben Anderson
2:00 AM EST: And with that, we bid you adieu. Thanks for joining with us tonight. What a night for conservatives. Goodnight. 1:48 AM EST: With control of the House of Representatives and US Senate, Republicans will be able to take their agenda a step forward, all the way to the...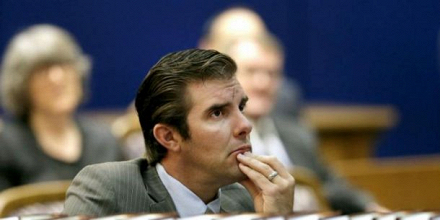 By Ben Anderson
The Vice President might have just hurt his party's chances of holding the US Senate, as he commented today that Kansas Independent Greg Orman would caucus with the Democrats if elected....
1 2
total:
15
displaying:
1 - 13