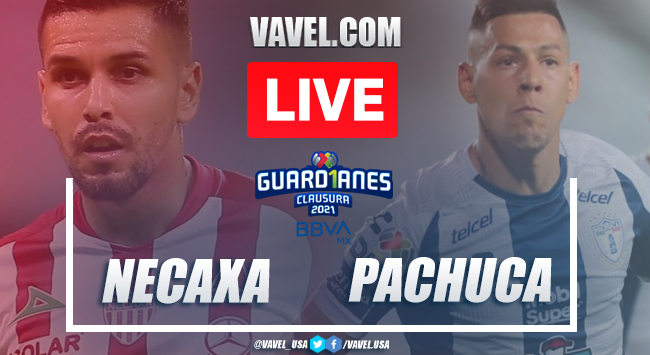 Thank you for tuning in
Tied at the end
The match ends with a brawl.
90' Added time
89' Malagon saves at the last minute!
86' Yellow card
85' Pachuca goal!
83' Necaxa substitution
82' Ustari!
80' Last change for Pachuca
79' Yellow card
73' Necaxa substitution
71' Game stoppage
70' Necaxa substitution
67' Malagon again!
63' Game stoppage
Necaxa's second goal
57' Malagon is already a star!
54' Pachuca changes
50' Yellow card
Necaxa's goal
48' Necaxa goal!
45' Pachuca substitution
Second half begins
First half ends
45' Time added
43' Pachuca forgave!
Pachuca's goal
Necaxa's goal
35' Pachuca presses
24' Nurse close to the second!
Pachuca's goal
20' Pachuca goal!
16' Malagon's show begins
7' Pachuca substitution
5' Necaxa goal!
2' First yellow card of the game
1' Necaxa is saved!
Match begins
Local lineup
Visitor's lineup
The fans are already at the stadium
With all the sanitary protocols
U-20 teams split points
U-17 Tuzos win on the road
There will be fans at Estadio Victoria
Stay tuned
How to watch Necaxa vs Pachuca TV and Stream
Tuzos, aimless
Sixth game without a win
Duel at the bottom of the table
Pachuca still without a win
Necaxa, 6 games without a win
Day 9 of the Guard1anes 2021
Kick-off time
Good afternoon to all VAVEL readers!