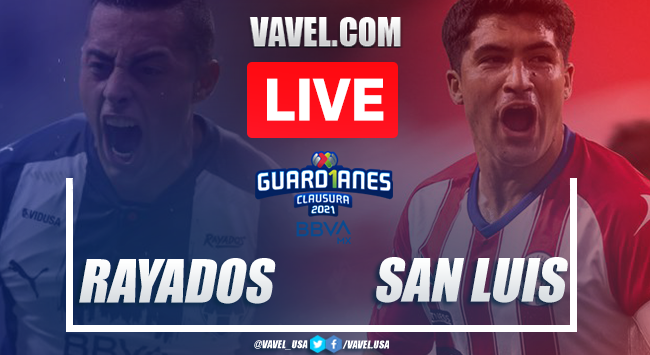 Goals and highlights |
95'
94'
93'
91'
88'
85'
84'
83'
75'
73'
72'
69'
63'
59'
53'
47'
45'
45'
45'
41'
36'
34'
30'
25'
21'
13'
8'
1'
0'
The start is near!
Great postcard!
San Luis: LineUp |
Monterrey: LineUp |
Potosinos on the charge!
At home!
No superiority!
Everything ready for visitors!
Dressing room ready!
Stay tuned!
How to watch Monterrey vs San Luis Live TV and Stream |
San Luis: Last LineUp |
Rayados: Last LineUp |
San Luis with complications!
They are looking to keep adding up!
Kickoff time |
Welcome to VAVEL.com's LIVE coverage of the 2021 Guard1anes match: Monterrey vs San Luis!