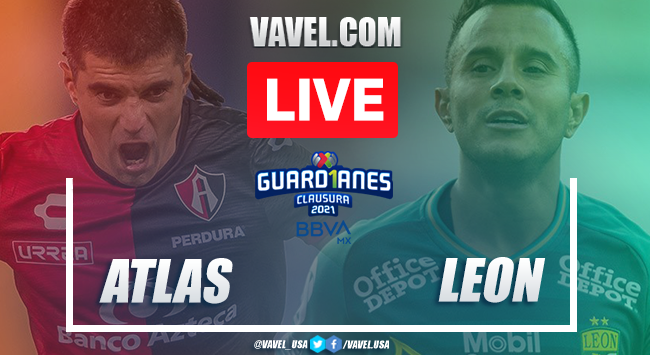 Highlights and goals |
96'
94'
91'
90'
85'
84'
80'
75'
74'
68'
66'
62'
58'
57'
54'
52'
51'
50'
49'
48'
45'
45'
45+3'
42'
36'
30'
28'
25'
20'
17'
8'
2'
0'
Leon: LineUp |
Atlas: LineUp |
The visitors' fans have arrived!
Recovering parts!
The lion roars!
They are present!
The red and blacks are here!
Stay tuned!
How to watch Atlas vs Leon Live TV and Stream
Leon: Last LineUp |
Atlas: Last LineUp |
Leon continues to accumulate victories!
They are on the rise!
Kickoff time |
Welcome!