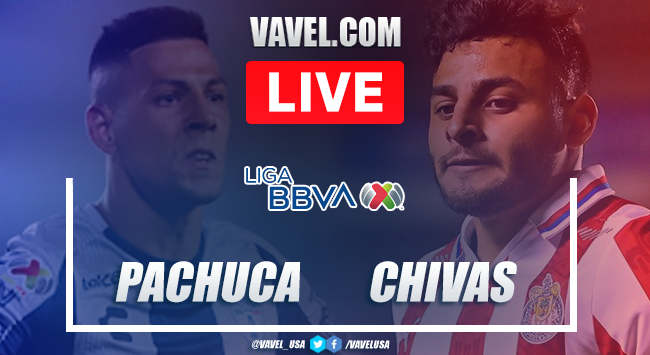 Goals and highlights |
94'
92'
90'
89'
89'
85'
80'
79'
77'
73'
73'
69'
68'
63'
60'
58'
50'
47'
45'
45'
45+3'
45+1'
45'
38'
33'
30'
27'
23'
22'
21'
15'
9'
7'
6'
0'
Minute of silence!
Chivas: LineUp |
Pachuca: LineUp |
A lot of equality!
Dressing room ready!
The fans are alreadyb at the Hidalgo!
Chivas makes their arrival!
Tuzos at home!
Stay tuned!
How to watch Pachuca vs Chivas Live TV and Stream |
Chivas: Last LineUp |
Pachuca: Last LineUp |
To the miracle!
Let's give it our all!
Kickoff time |
Welcome to VAVEL.com's LIVE coverage of the 2021 Guard1anes match: Pachuca vs Chivas!