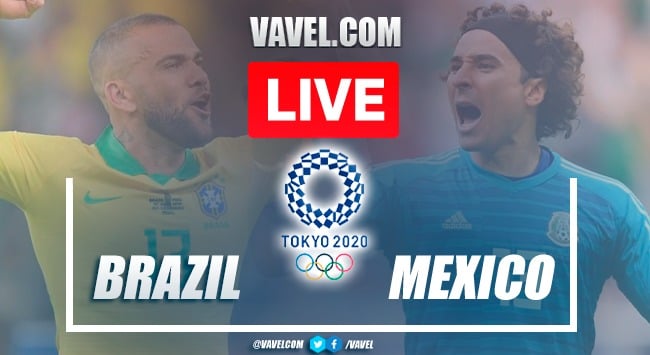 Goals and Highlights
Penalties
Penalties
Penalties
Penalties
Penalties
Penalties
Penalties
120'
117'
111'
105'
105+1'
103'
102'
100'
97'
96'
90'
90'
90+3'
90+1'
90'
90'
88'
84'
81'
80'
78'
75'
72'
66'
65'
61'
60'
58'
50
45'
45'
45+1'
45'
41'
37'
32'
29'
29'
28'
23'
19'
13'
11'
8'
7'
3'
2'
0'
Brazil: LineUp |
Mexico: LineUp |
Warm up!
They are here!
It won't be long now!
No go!
With numbers in favor
Positive numbers
Stay tuned for Mexico - Brazil live coverage here
How to watch Brazil vs Mexico Live Stream on TV andOnline?
What time is the Mexico vs Brazil match for the Tokyo 2020 Olympic Games?
Great performance
Reactions
H2H: Previous matches for Mexico and Brazil
Technical Director's Statements
Mexico statements
Looking for one more
Great step
Good venue
Welcome to VAVEL.com's coverage of the 2020 Olympic Games Semifinal match: Brazil vs Mexico Live Updates!