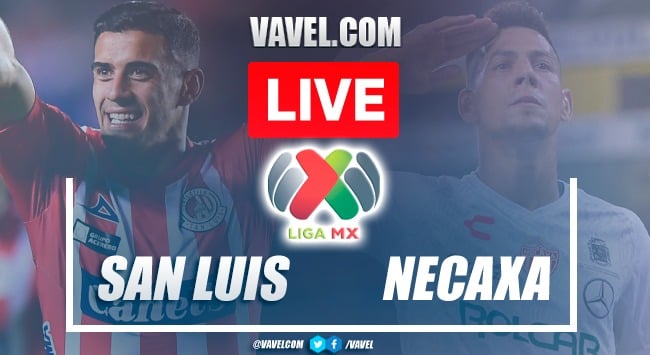 Summary
Thank you for following the VAVEL.COM webcast.
They finally won!
¡IT´S OVER!
90+3´
80´
74´
65´
61´
58´
50´
START OF THE SECOND HALF!
This is how the goal fell!
¡HALF TIME!
41´
34´
25´
21´
12´
8´
The match begins!
In a few moments we will start
Necaxa's lineup is ready!
It's time to warm up!
In search of the first win
Incredible Postcard!
The U-20 team won, now it's the senior team's turn!
To take it with humor
The summoned
The day has arrived!
Tune in here San Luis vs Necaxa Live Score
What time is San Luis vs Necaxa match for Liga MX?
Key Player Necaxa
Key Player San Luis
Necaxa last lineup:
San Luis last lineup:
Lastes Games:
Referees
They just can't get back on their feet
To maintain the excellent level presented.
Two different realities
Kick-off time
Welcome to VAVEL.com's LIVE coverage of the 2021 Liga MX: San Luis vs Necaxa!