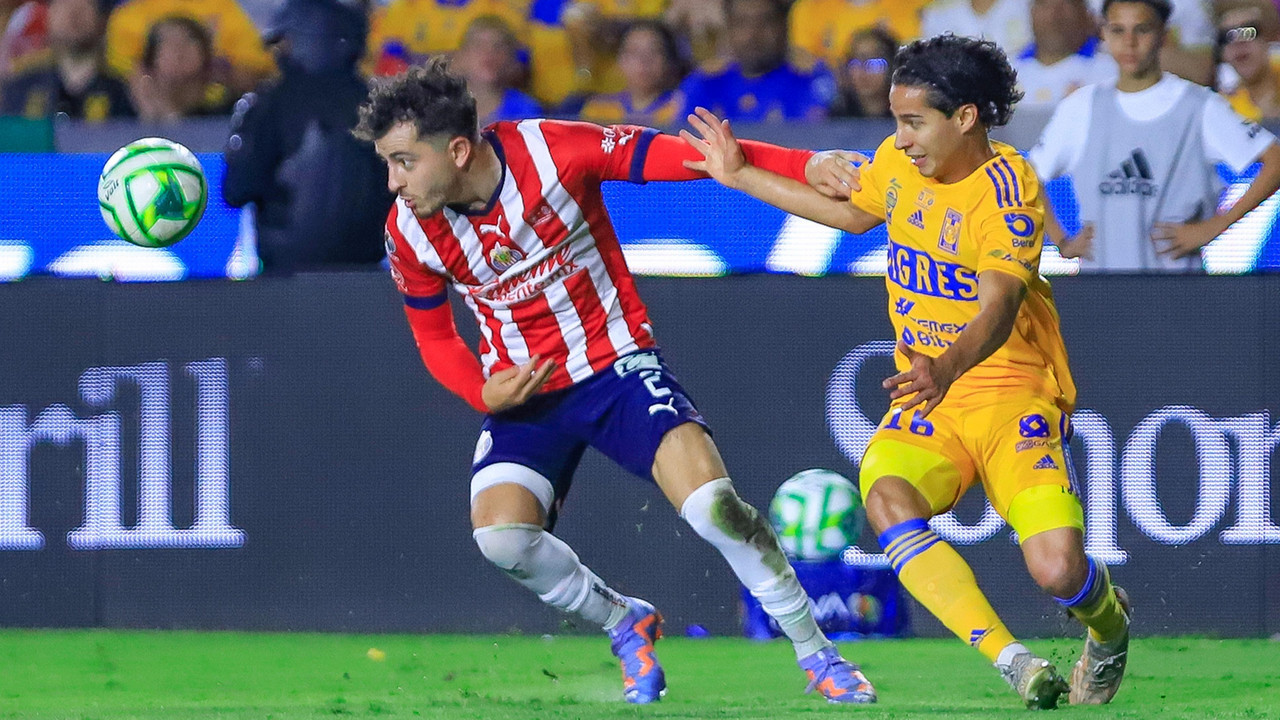 Game is Over
90'
86'
80'
70'
60'
53'
45'
Halftime
45'
35'
Opening the scoreboard!
25'
15'
10'
0'
About to start
Tigres lineup!
Chivas lineup!
Referee
Chivas appeared!
Tigres is here!
Last duel!
Head to head
Here we go!
Stay with us to follow Chivas vs Tigres live from Liga MX Apertura 2023!
Where and how to watch Chivas vs Tigres online and live from the Liga MX Apertura 2023?
Last Tigres lineup!
André-Pierre Gignac, a must see player!
How does Tigres arrive?
Last Chivas lineup!
Alexis Vega, player to watch!
How does Chivas get here?
Where's the game?
Welcome!