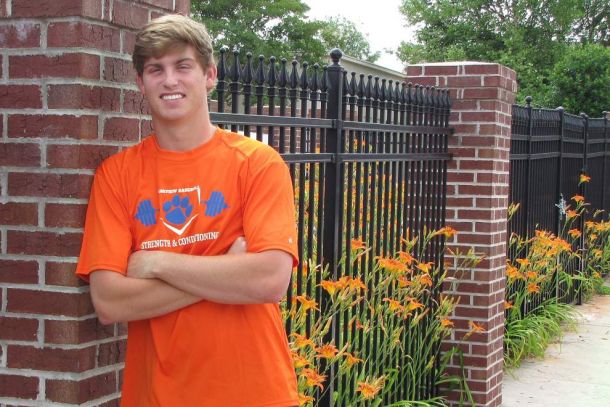 Hard-throwing left-handed pitcher Mac Marshall, who did not sign with the Houston Astros after the club took him in the 21st round of the 2014 MLB Draft, has withdrawn from Louisiana State University and will attend Chipola College (a junior college in Marianna, Florida) next season.
Marshall's decision to leave LSU means that he is now eligible for the 2015 MLB Draft. If he had stayed at LSU, he would have had to play three seasons with the school before becoming eligible.
The Georgia native was rated as one of the top 50 prospects nationwide and was poised to compete for time in LSU's weekend rotation as a true freshman. The Houston Astros failed to sign him after a last-minute ordeal in July. Marshall had expected to receive an offer of $1.5 million from the Astros on July 18 -- the signing day deadline -- but that offer was never made because Houston couldn't ink No. 1 overall pick Brady Aiken.
The surprising news will leave LSU with an 11-man recruiting class that is now built around five freshmen right-handed pitchers -- Alex Lange, Jake Godfrey, Doug Norman, Colin Strall and Austin Bain. The recruiting class also includes left-handed pitcher Jake Latz as well as several position players who could vie for starting roles on this year's LSU squad.
LSU's fall season begins on October 6.