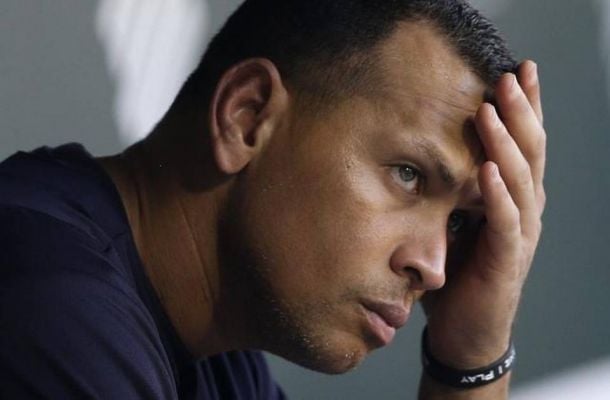 After over a year of denial of any use of performance-enhancing drugs, a confession from January 29, 2014 has surfaced. In a statement given to the DEA, Alex Rodriguez confessed that he used prohibited substances between late 2010 and October 2012.
The Miami Herald reports:
According to a written "report of investigation," Rodriguez admitted paying Bosch for supplies of testosterone cream, lozenges laced with testosterone (aka "gummies") and human growth hormone injections.
"Rodriguez injected the HGH into his stomach," the DEA report stated. "Rodriguez said Bosch told him the HGH would help with sleep, weight, hair growth, eyesight and muscle recovery."
The report also noted that during the ballplayer's relationship with Bosch, the phony doctor "injected Rodriguez in the buttocks with a red liquid substance." Bosch told the ballplayer that it was "vitamins, not testosterone."
Rodriguez was handed a 162-game suspension, which he just finished serving at the conclusion of the 2014 season. Over the past year, much drama has unfolded about Rodriguez' PED use. On Monday, reports surfaced that Rodriguez paid his cousin Yuri Sucart $900 thousand to keep quite about his PED use.
Sucart, along with four others including Anthony Bosch, is named as the defendant in a trial. All of the men but Sucart have pleaded guilty to the accusations. Rodriguez' confession will be used as evidence against the five men. Sucart is being charged with two cases of conspiracy accusing him of distributing testosterone and HGH to Rodriguez.
Rodriguez' presence is unclear in the plans of the Yankees heading into the 2015 season. He is still owed the remaining $61 million left on his $271 million contract.