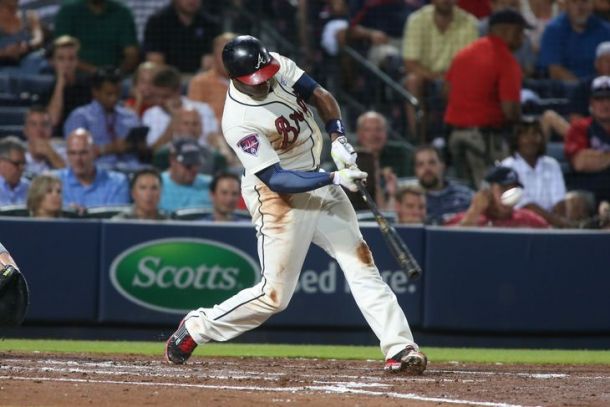 The San Diego Padres General Manager A.J. Prellar is making major moves in an attempt to overhaul their roster and become a contender instead of being the .500 record team they have been for years.
Among the moves he has already made sent Jesse Hahn to the Oakland Athletics and now the Atlanta Braves have decided to trade OF Justin Upton to the Padres for a handful of prospects. Names that have been discussed but have not been announced were left-hander Max Fried, shortstop Jace Peterson, and third baseman Dustin Peterson.
A.J. Prellar is also working on a deal to bring in Will Middlebrooks while dealing catcher Justin Hanigan to the Boston Red Sox, who will reportedly split time with Christian Vasquez. Hanigan came into the 11-player trade that involved the Nationals and Rays, and Hanigan hit .218/.318/.324 for the Rays last year.
Will Middlebrooks comes to San Diego hitting worse in the past, but has been hitting better recently and will join a San Diego lineup which is heavily right-handed already. In the past week, Prellar has made some pretty big moves, and it is rumored that he is not done yet.
Now, looking at the positions that Prellar will be seeking to fill next season, there will be a few significant changes.
Speculations among reporters are that the following positions will be played by the following players.
Catcher - The future is in Austin Hedges, but there is also speculation that the newly acquired Derek Norris could play here.
First Base - Yonder Alonso is a good fit here, but there is also speculation that Norris could play here.
Second Base - Jedd Gyorko will more than likely play here.
Shortstop - Alexi Amarista usually plays here, but Clint Barnes can be a fit at second or shortstop.
Third Base - Yangervis Solarte would play here, but it is also possible that Cory Spangenberg could play here too.
Left/Right field - These two spots will be filled by Matt Kemp and Wil Myers, but it's still being decided with who will fill these spots.
Center field - Cameron Maybin and Will Venable will rotate in this spot at the current time.
This is the speculation of what the opening day lineup on April 6th could look like, but the way that Prellar has been the last week, there could be more movement coming in the offseason.
1. Solarte, 3B
2. Gyorko, 2B
3. Kemp, RF
4. Myers, LF
5. Norris, C
6. Alonso, 1B
7. Maybin, CF
8. Amarista, SS
9. Andrew Cashner, SP