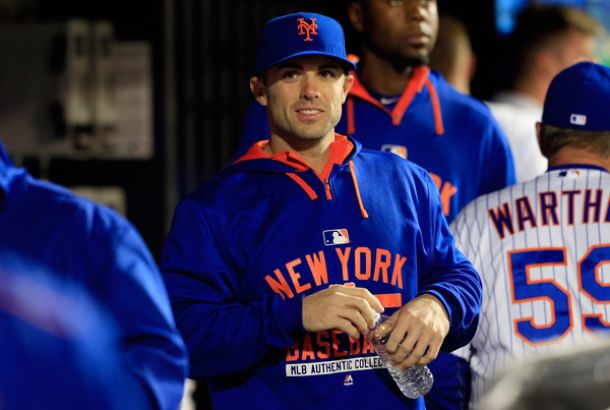 According to multiple sources, second baseman Dilson Herrera, who is on the disabled list with a fracture to the tip of his right middle finger, has started lightly swinging a bat as well as throwing a baseball.
Herrera has been on the disabled list since May 15.
On other injury news:
David Wright plans to visit the Mets on Tuesday at Petco Park.
Wright has been in Southern California since last week doing physical therapy with Dr. Robert Watkins and his staff in Los Angeles.
The Mets hope to have more clarity on the length of Wright's absence while dealing with spinal stenosis in the next day or two.
The Mets have no plan to reconfigure the infield alignment to a more optimal defensive arrangement unless it is determined Wright will miss substantially more time.
So for now, Wilmer Flores remains the shortstop, with Daniel Murphy at second base and Ruben Tejada at third.
Other Injury Notes:
Rafael Montero (rotator cuff inflammation) has resumed throwing off a mound.
Travis d'Arnaud will reenter minor league rehab games in St. Lucie later this week.
D'Arnaud, originally on the DL with a fractured pinkie, got sidetracked when he developed a bone bruise in his right wrist. He still is not blocking balls.
Other Notes:
Jenrry Mejia, currently in the Dominican Republic, is expected to arrive at the Mets' complex in Port St. Lucie in about 10 days to begin revving up activity. Mejia's 80-game PED suspension is up July 7, barring a rainout in the interim.