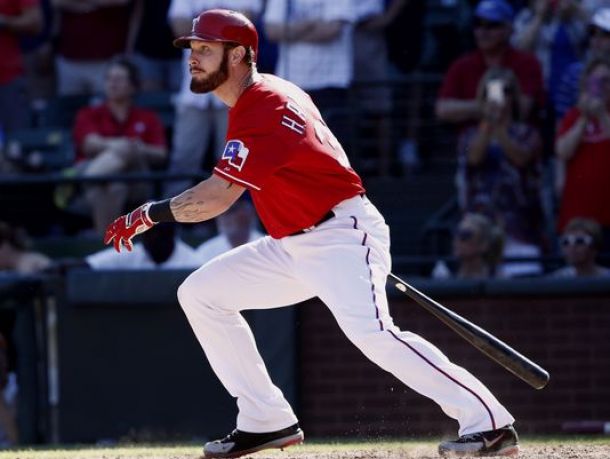 The Texas Rangers will be without left fielder Josh Hamilton for a while after an MRI showed that Hamilton has a strained left hamstring and will be out for four weeks. Ever since the Rangers brought him back via trade with the Los Angeles Angels, he has been great in his second stint with the team, and it looks like that is what Hamilton needed to get back on track.
This season for the Angels and Rangers, Hamilton has produced two home runs and five RBI in 22 at bats. He missed the start of the season after getting injured in February. All of these numbers are coming from seven games in Texas this season. Hamilton had not been the same since leaving Texas for Los Angeles; he had lost his homerun bat.
Even though Hamilton has been on the decline for a few seasons, he still has a lot of upside to him. He is a great top-of-the lineup power hitter, hitting 20 or more home runs a season with 70 or more RBI's five times since 2007. He is also a good fielder. The Rangers will need to make sure there are no off-field distractions with Hamilton; that is manly why he had not been producing his regular numbers with the Angels.
Texas will be losing a big power bat in Hamilton as he has been hitting very well since rejoining the team. He has been on a roll, especially on the home stand, so it is tough that he has to go through this injury. The Rangers are lucky that this disablement is for only four weeks because it will do some damage to the Rangers to have him out any longer.
Once Hamilton comes back, expect him to still be the same player that flourished in the seven games that he has played this season for the Rangers. The power hitter has always brought a lot of pop into the lineup, and he has a track record of success. Give him a full season with the Rangers with no setbacks, and next season, he will be back to his old self.