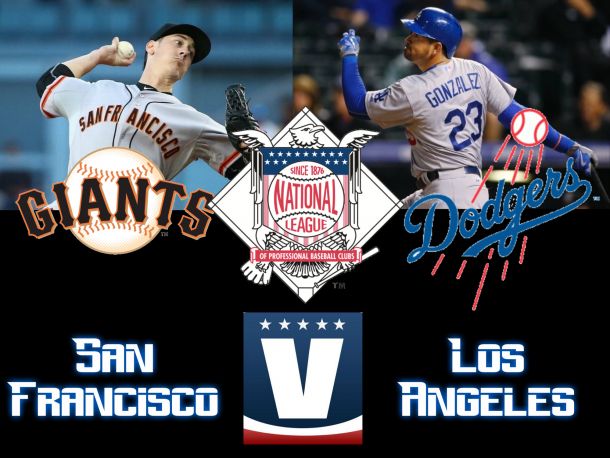 The San Francisco Giants enjoyed the lead in the NL West for just one day. Since that moment they have lost five straight, including being swept by the Pittsburg Pirates at home in their most recent series. Fortunately for them, the Los Angeles Dodgers have not been playing their best ball recently either, as Los Angeles has dropped five of their last ten games, and are just 2.0 games ahead of the Giants.
Despite the struggles at the top of the NL West, the Padres and Diamondbacks have each won two straight. San Diego, who was projected by many to win the NL West, trails the Giants by just 3.0 games and the Dodgers by 5.0.
For the Giants, getting the day off to meet President Obama might be just what they needed in order to right the ship. If the day off isn't enough, then it sure helps that they will be opening up a series tomorrow against the last place Philadelphia Phillies.
Tim Lincecum will be on the mound, and despite his struggles in his last start (8 H, 4 ER in 4.1 IP), he has performed well all season long. The key for Lincecum is to control his fastball. When he keeps his fastball down in the strike zone then it makes all of his speciality pitches more effective. Against a team like the Phillies, it is particularly important that he keeps his pitches low in the strike zone, because guys like Chase Utley and Ryan Howard have a tremendous amount of power, and can take advantage of location mistakes.
As the season enters June, it looks like the NL West is going to come down to a three team race between the Dodgers, Giants and Padres. The Giants will have to rely on a mostly inconsistent starting rotation, and a surprisingly strong starting lineup. Fortunately, it appears that added help is on its way, in the form of former All-Star Matt Cain. MLB.com reported that his most recent rehab start went well and he is going to amp up his work load. His return could possibly move Ryan Vogelsong back into the bullpen, would would fortify the Giants' starting rotation and their long relief.
Despite facing a team that is struggling as much as the Phillies have been, this series holds a lot of importance for the Giants. If they take care of business, then suddenly their five game losing streak doesn't appear quite as damaging.