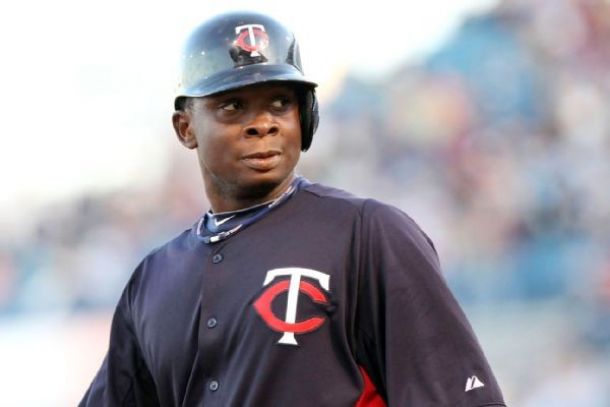 The Minnesota Twins could be close to promoting Miguel Sano to the major leagues, according to the Pioneer Press. Sano, who is the number two prospect in the Twins organization, would join fellow top prospect Byron Buxton, who was called up over the weekend.
"Sure, it's possible," manager Paul Molitor said, according to the Pioneer Press. "Every day that goes by he's getting closer to getting here, whether it's in a couple weeks or September."
Sano has hit safely in eight of his past ten games since coming back from a finger injury suffered when he was hit on the hand with a pitch at the start of the month. In his past 33 games, Sano is hitting .320 with seven home runs, 26 RBIs, 17 walks, and 31 strikeouts.
"We've been looking for him to get consistency." Molitor said. "We talk to the people down there about his at-bats, what he's doing well, what he's not doing so well, and what will get exposed up here and what won't."
Sano has 13 errors this season, second in the Twins system behind the 14 committed by Jorge Polanco and Niko Goodrum. Sano may undergo a position change when he gets to the major leagues. One possibility is moving to left field the way Miguel Cabrera did when he was brought up by the Florida Marlins.
"He moves better than people think he does once he gets going," Molitor said. "It's a big body to get moving; we all know that. I think he's athletic enough to where that wouldn't be out of the realm of possibility."
"As he plays better, we can look at those options. It's kind of a revolving scenario here."