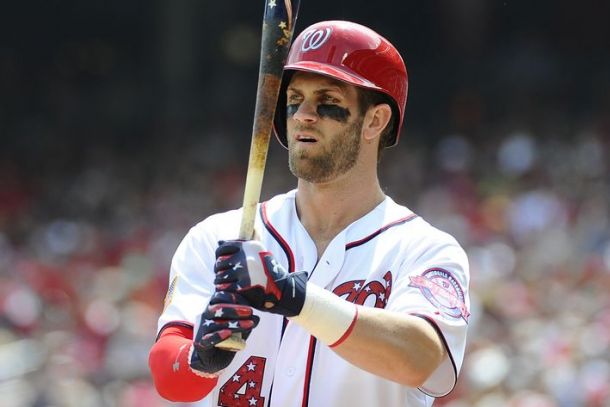 ESPN announced the starting lineups for the MLB All-Star Game Sunday night with four Kansas City Royals making the American League starting lineup while two St. Louis Cardinals cracked the National League lineup.
Shortstop Alcides Escobar, catcher Salvadore Perez, and outfielders Alex Gordon and Lorenzo Cain were named starters for the A.L squad. Royals first baseman Eric Hosmer finished second in voting for his position and could get the start with announced starter Miguel Cabrera going on the disabled list just days earlier. Joining the Kanas City starters are Houston Astros' second baseman Jose Altuve, (who beat out Omar Infante of the Royals) Toronto third bagger Josh Donaldson, who starts for the second straight year, Los Angeles Angels outfield stud Mike Trout, also a starter in 2014, and Mariners' designated hitter, Nelson Cruz.
The Cardinals were the only N.L team with more than one starter. Shortstop Jhonny Peralta and outfielder Matt Holliday were named starters. However, Holliday's health is in question. Another player who will not start for manager Bruce Bochy's National Leaguers is Marlins star Giancarlo Stanton who went to the disabled list a few days ago. Replacements for Holliday and Stanton can be found when the rest of the All-Star rosters are unveiled on Monday.
Repeat starters of the N.L were Stanton and Arizona Diamondbacks first baseman Paul Goldschmidt. Goldschmidt was an obvious selection, leading N.L first basemen in batting average, (.348) home runs, (20) RBI (67) and on-base percentage, (.466). He led nearest competitor Adrian Gonzalez by almost four million votes. The Miami Marlins' Dee Gordon, third in the N.L with a .339 batting average, starts at second. The Cincinnati Reds, who will host the All-Star game, got one starter, with Todd Frazier narrowly defeating Matt Carpenter for the starting third baseman slot. Stanton, Holliday, and Washington Nationals' Bryce Harper rounded out the N.L starters. Harper led all vote-getters with nearly 14 million votes.
Pitchers and reserves have not been announced. The managers, Royals' Ned Yost and the Giants' Bochy, get to select their starting pitchers after their starting position players were determined by fan voting. Potential American League starting pitchers include Houston's Dallas Keuchel, the Oakland Athletics' Sonny Gray, and the Tampa Bay Rays' Chris Archer. In the N.L the Los Angeles Dodgers' Zach Greinke leads the majors with a 1.48 ERA, but the Washington Nationals' Max Scherzer leads the majors in several categories including strikeouts. He also has the majors' only no-hitter thus far this season. Regardless, the pitching matchup is sure to be a great one, even if it's only for a few innings.
The All-Star Game will be held at the Reds' Great American Ballpark on July 15th.