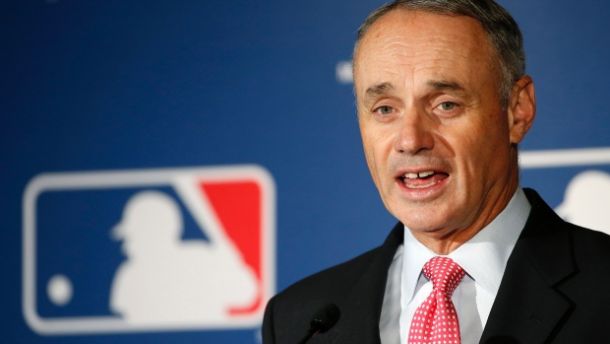 Since taking over in the commissioners role in January of this past year, Rob Manfred has seen an evolution throughout the game in a year of firsts, given the new instant replay system and aggressive pace of play initiatives which were both installed and in action for the entire 2015 season. But this season could be a first of something that's fairly unusual for him, as well as the game itself, with many managerial positions vacant yet quickly closing.
Major League Baseball could be facing the possibility of having zero African American managers for the upcoming season. This would mark the first time in nearly three decades that this particular occurrence has taken place.
The only manager in the big leagues that is a minority manager is Fredi Gonzalez of the Atlanta Braves, who is of Hispanic origin.
It is said that one of baseball's age-old problems is their lack of diversity. From the managerial position to executive roles, MLB has come to notice upon the importance of color throughout America's national pastime.
Lloyd McClendon, the most recent African American in a managerial role, was fired by the Seattle Mariners five days following the season's conclusion after having spent two years with the club.
Within recent seasons, the game has removed Dusty Baker from his role in Cincinnati, Bo Porter with the Houston Astros, and Ron Washington from the Texas Rangers.
Manfred had a chance to speak with the media today in Kansas City ahead of Game 1 of the World Series between the Kansas City Royals and New York Mets where he said, "We have had a year where our numbers are down in terms of the diversity that we have in some of our key positions, and I think it's incumbent upon us to come up with additional programs and ways to make sure that our numbers look better over the long haul."
Manfred hinted at the fact you may see Dusty Baker return to the managerial role in 2016 with the Washington Nationals, as they seek a new manager after having fired Matt Williams.
As the conference went on, the commissioner happened to reference the "Selig Rule" instituted by the former commissioner to ensure clubs interview minority candidates for such jobs.
Manfred went on to say, "I believe that our clubs go out pursuant to the requirements that we've imposed. They make sure there is diversity in the candidates they hire. I really genuinely believe they hire the best qualified person for the job. That is the American way. We need to make sure we work very hard to have diverse candidates who turn out to be the most qualified person for the job."
According to Richard Lapchick of the Institute for Diversity and Ethics in Sports at the University of Central Florida, this could very well be the first time baseball has started a season with all white managers since 1984-87.