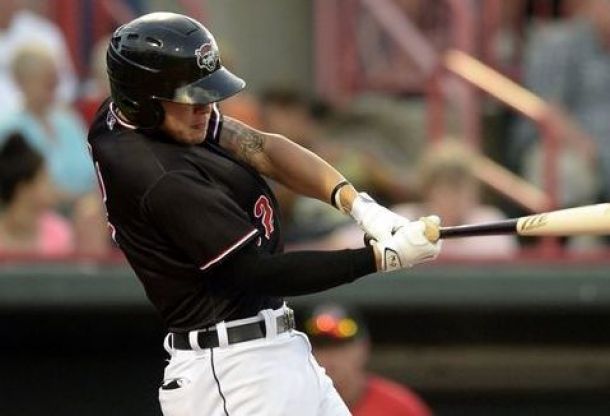 JaCoby Jones, an infield prospect for the Detroit Tigers, has been suspended by the Major League Baseball for his second positive drug test, as Jeff Passan of Yahoo Sports reported. Jones has been suspended for 50 games for taking an undisclosed drug.
The Tigers acquired the shortstop from the Pittsburgh Pirates in the Joakim Soria trade over the 2015 Trade Deadline. After coming to the Tigers, he hit .250 with six home runs, seven doubles and 20 RBI. With three teams, including the Detroit affiliate Double-A Erie Seawolves, Jones slashed .257/.322/.415 with 16 home runs and 80 RBI over 133 games played.
The Tigers released a statement regarding Jones' suspension:
"The Detroit Tigers recognize the suspension of JaCoby Jones for violating minor league baseball's Joint Drug Prevention and Treatment Program as a measure taken in the best interest of the game, and the ballclub continues to fully support this policy."
Detroit did not provide an additional comment. It is unknown whether the first failed drug test came with the Tigers since July 30 or when he was with the Pirates organization.
Jones, a third round pick in the 2013 MLB Draft by the Pirates, has played 265 games over three Minor League Baseball seasons. Over those three years, he has hit .274 with 40 home runs and 160 RBI.
The infielder has a ton of raw talent, which the Tigers might need down the road. While the infield is set in stone for Detroit, it is always good to have a prospect that can fill in at the Major League level. As the No. 10 prospect for the Tigers, Jones is the only infielder in Top 10, according to MLB Pipeline. The next infielder is No. 11, Javier Betancourt, who is primarily a second baseman. If Detroit does not need Jones down the road, it is quite possible that the team could use him in a trade situation. First and foremost, the infielder needs to work on his decision making.
Detroit had a handful of players head off and play in the Arizona Fall League after the MiLB season concluded, Jones was one of them. Over 12 games with the Scottsdale Scorpions, the 23-year-old went hit .280 (14-for-50) with two homers and four RBI with a stolen base.
The Scorpions have 12 games to play in the Arizona Fall League, which means Jones will serve a 38 game suspension in Minor League play.