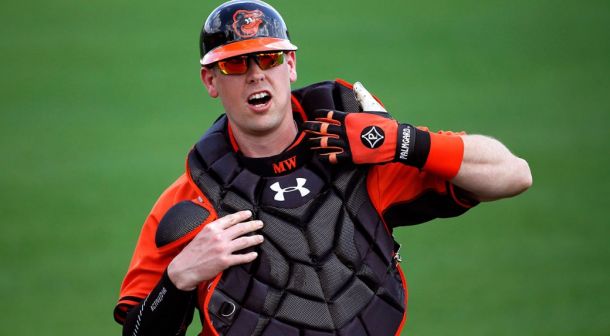 The Baltimore Orioles are set to extend a qualifying offer to gold glove catcher Matt Wieters, according to a club announcement on Friday afternoon.
There was said to be some uncertainty as to how to go about the case surrounding the 29-year-old All-Star, as the club was unsure whether the Orioles would make the one-year, $15.8 million offer to Wieters following a season in which he was coming off Tommy John surgery.
In a statement from executive vice president Dan Duquette, he said, "After carefully considering all the facts of tendering a [qualifying offer] to each player, the Orioles decided the best way to continue to field a championship club every year was to extend offers to Davis, Wieters and Chen."
Chris Davis and Wei-Yin Chen were also granted one-year deal with the same worth ($15.8MM). It is said that Wieters, who many would think would return, is going to test the free agent market alongside his teammates Chen and Davis.
This will set the club into the rebuilding process as they figure out what exactly they need going into the coming season. At this point, Baltimore needs a lot of work as they are losing three All-Star caliber players.
As noted by MLBTradeRumors, players have a week to either accept or decline the offers. The qualifying offer has never been accepted in 34 previous instances and for each player who declines, the offering club receives a compensatory draft pick following the first round in next June's draft.
On another note, the Orioles did not make qualifying offers to two other free agents, right-handed reliever Darren O'Day and infielder/outfielder Steve Pearce. Outfielder Gerardo Parra was not eligible for one because he was a midseason trade acquisition.
Starting Saturday, free agents are permitted to sign with other teams. The Orioles held exclusive negotiating rights with their six free agents this week, but nothing has materialized with any of them.
Wieters' rejoined the club in June after undergoing Tommy John elbow reconstruction in June of 2014. After returning to the field, Wieters only started behind the plate on back-to-back days five times on the season. Still, Wieters tops a weak free-agent catching market and should field plenty of offers.