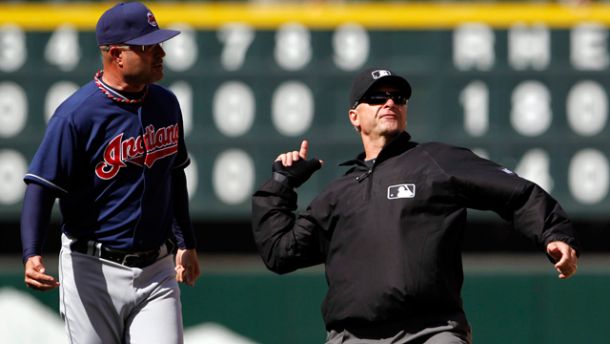 Former MLB manager Manny Acta is set to make his return to the field in 2016 as the Seattle Mariners are set to bring aboard the 46-year-old as the club's new third base coach for the coming season, according to a report from ESPN's Buster Olney on Monday afternoon.
The news comes not long after the Mariners parted ways with the majority of their coaching staff from prior seasons as they look to rebuild. Acta took a year off from the game of baseball after having been fired by the Cleveland Indians where he spent three seasons managing the team.
Acta has also been with the Washington Nationals organization where he managed from 2007-2009, walking away with a loosing record of 158-252. This was Acta's first MLB role and it just so happened to suit him ever so perfectly given the fact that this was the franchise in which he originally started with from the beginning, as the Nationals were re-located Montreal as the then Expos didn't end up working out after going bankrupt.
When Acta took over in Cleveland, things did not get much better as he ended with a loosing record yet again of 214-266. Acta was later fired with just six games remaining in the 2013 regular season.
This would be Manny's third shot coaching at the hot corner, having done so previously with the Montreal Expos and the New York Mets. Acta was with the Expos from 2002-2005 while the club was under the management of Frank Robinson before moving to New York where he spent two years with the club who were under the management of Willie Randolph at the time.
Acta was fired on the June 12th, 2009, immediately following a loss to the Houston Astros. The team announced on their website that this was in fact a forthcoming move as they were already looking at managerial replacements which included bench coach Jim Riggleman, who had previously managed the San Diego Padres, Chicago Cubs and Seattle Mariners. In a not so shocking transaction, Riggleman assumed the position and took over as interim manager.
In the past, Acta has managed the Tigres del Licey in the Dominican Winter League which included a victory at the 2004 Caribbean Series. Acta also managed the Dominican Republic team at the 2006 World Baseball Classic.
During the 2015 season, Acta became an in-studio broadcast analyst for ESPN and ESPN Deportes while Terry Francona was named as the Indians' new full-time manager after a short interim stint held by Sandy Alomar Jr.
As for his career stats as an MLB manager, Acta has 372 wins, 518 losses and a .418 winning percentage, having never once clinched a playoff spot leading towards October baseball.