 After the tumults of last season's starting pitching staff, Boston Red Sox president of baseball operations Dave Dombrowski is aware that he will need to spend at the position in this fall's free agency period if the team wishes to contend for a World Series title in 2016.
Luckily for the Boston faitful, Dombrowski is not only aware of this notion, he is willing to empty out the pockets of the Red Sox brass in order to realize it.
As free agent starting pitcher David Price becomes available, Boston is expected to design the most comprehensive plan to land the pricey left-hander, rumored to be the team who will propose the most lucrative offer to Price.
Despite Dombrowkski's ambition in landing the five-time All-Star, Price has shared bad blood with the city of Boston in the past, which could make it difficult for the franchise to land him their next ace.
In Boston's victory over the Tampa Bay Rays, who Price starred with from 2008-2014, in the 2013 American League Divisional Series, Red Sox legendary designated hitter David Ortiz dueled with the ace both on the field and in the media with Price being chastised by the Beantown crowd as a result.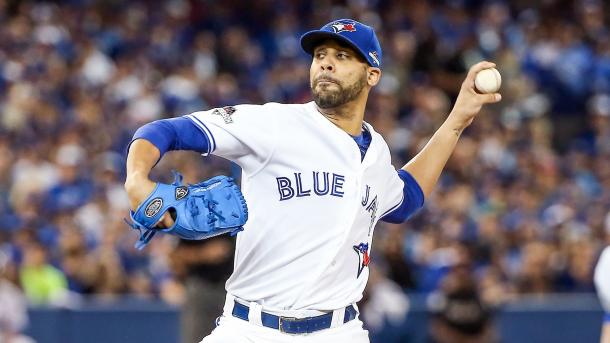 The deul spilled in the early portion of the 2014 season, as Price hit Ortiz with a pitch in the the two's first meeting of the campaign. Ortiz told Boston.com after, "first at-bat of the season against him, he drilled me. That's means it's a war. It's on. Next time he hits me, he better bring the gloves on. I have no respect for him no more.
"You can't be acting like a little girl out there all the time, you give it up."
While the 2012 American League Cy Young Award Winner has likely recovered from the wounds he suffered from Ortiz through the media last season, you have to wonder whether Price's sour experiences with the Red Sox in the past will affect his desire to sign with Boston long-term, even with Ortiz planning to retire after the 2016 season.
The 30-year old Price, who is expected to command a contract in the ballpark of seven years for $200 million, finished second in Cy Young voting in 2015 after leading the American League with a 2.45 ERA in addition to his 15-8 record garnered between stints with the Detroit Tigers and the Toronto Blue Jays.