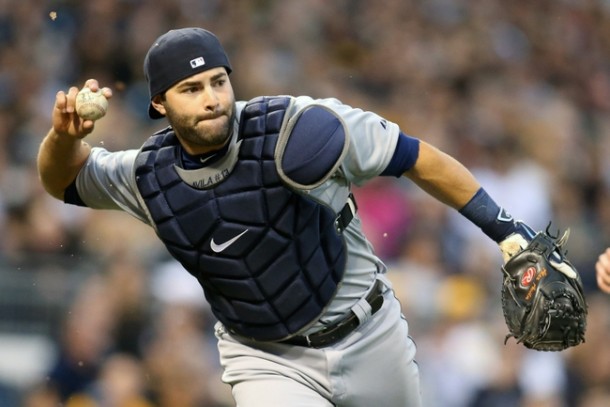 The Chicago White Sox have agreed to terms on a one-year, $2.8 million deal with Alex Avila, as the club announced.
Having spent his entire career in the American League Central, Avila will continue that streak as he remains within the division with the White Sox. Earlier this offseason, his father, Al Avila, took over the role of general manager for the Detroit Tigers after Dave Dombrowski was fired who has now joined the Boston Red Sox.
Al said that it was unlikely that his son would return to Detroit for the upcoming season, which leaves James McCann as the starting catcher and Bryan Holaday as the backup in MoTown for 2016.
The general manager told MLive that he doesn't "really see it as a priority. Right now, James McCann is our starting catcher and Bryan Holaday is coming back but is out of options. Basically, Holaday has to be our backup catcher or he's out of options."
Earlier this offseason, Al said, "He will probably get something out there that might be more beneficial to him, but if you really look at most major-league clubs that have a right-handed hitting catcher, they're all looking for a left-handed hitting catcher, and that is a hard thing to find, probably not the hardest, but one of the more difficult things to find in baseball."
Avila played in 2015, but was not active for the entire season playing in only 67 games. He slashed .191/.339/.287 with four home runs and 13 RBI over 219 plate appearances.
It is likely that Tyler Flowers and Avila, will fight for the starting spot during spring training. It will be interesting to see because Avila is finally healthy and capable of playing to the best of his abilities. The catcher missed two months of tne 2015 season with a bone bruise in his left knee.
White Sox general manager Rick Hahn said, "Alex gives us a veteran presence behind the plate who provides solid defense and a productive left-handed bat. He is a well-respected leader in the clubhouse who we believe will make us stronger."