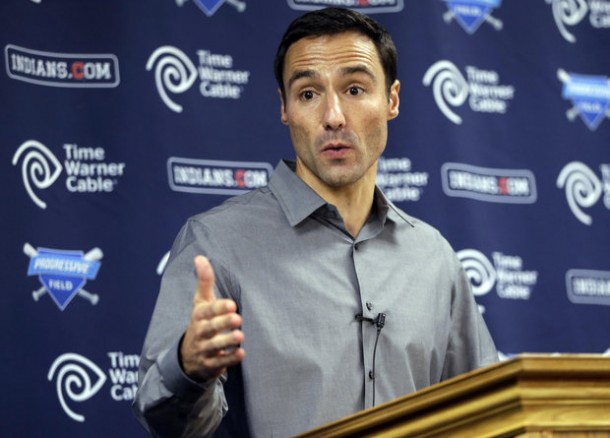 The Toronto Blue Jays are set to name Ross Atkins as the club's general manager in replacement of Tony LaCava, according to a report from Susan Slusser of the San Francisco Chronicle on Thursday evening.
Not long after the report, Jon Heyman of CBSSports.com confirmed the news while noting that he has been a frontrunner for the job all along.
Tony, who has been a member of Toronto's front office since October of 2002, was named as the club's interim general manager back on the of after Alex Anthopoulos walked away after rejecting a five-year contract extension. It partially to the fact of Mark Shapiro was taking over as president in replacement of Paul Beeston who is officially retired after holding the role for years.
As Joel Sherman of the New York Post reports, LaCava will remain the team's assistant general manager and vice president of baseball operations.
Looking back on his past, Atkins has been a member of the Cleveland Indians organization where he held several positions dating back to 2001.
As noted by Sportsnet, an official announcement is expected Friday as it will being live on Bluejays.com from the Rogers Centre.
Atkins has done lots in the player development area in the past as he has brought up kids such as Jason Kipnis and Francisco Lindor who both performed well this past season. One of the things in which he could do to help out in Toronto would be to fortify their bullpen staff. It could use some work as players such as Aaron Loup will likely start 2016 in Triple-A On the trade side of things, RHP Liam Hendricks was traded to the Oakland Athletics a couple weeks back for Chavez who will provide some depth plus a strong right-handed arm in the middle of the starting rotation.
When Shapiro was first brought aboard following Beeston's exit, there was speculation of which that Atkins would be joining the Blue Jays in some capacity. In 2015, he served as vice president of player personnel. As per the club's official media guide, he was tasked with ensuring "that the values, visions and philosophies communicated across all minor-league affiliates and the club's Latin American operations align with those set forth by the Cleveland Indians organization."
In the past, he has also coordinated collaboration between the team's player-development and scouting staff as he has connections given the fact that he worked within the club's player development department as a director from 2007-10 and vice president from 2011-14.
Other players brought up under his watch include Cody Allen, Lonnie Chisenhall, Kyle Crockett, Tyler Holt, T.J. House, Roberto Perez, Jose Ramirez and Danny Salazar.
Other roles in which Atkins has taken on include the Indians Latin American operations department from 2004-06. Atkins will look to build upon the success in which he once had during his time in Cleveland in his new duties with the Blue Jays.
Hopefully this can help send Toronto to October ball for the second straight season in hopes of winning the AL East once again, but to also bring back the World Series trophy north of the border.