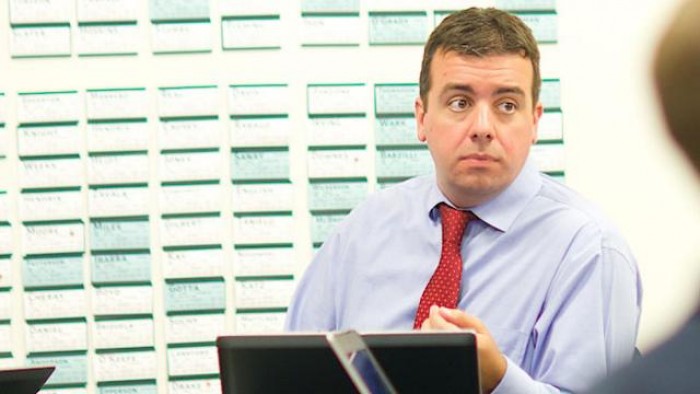 Chris Correa, the former St. Louis Cardinals scouting director, will be indicted on charges for hacking into the Houston Astros computer system, and will also plead guilty to five of the 12 charges, according to Brian Costa of the Wall Street Journal.
The hack first made news in June when the New York Times reported that a federal investigation was close to being completed. In the report, the Times said that the investigation was centered on whether or not the Cardinals front office, led by Correa, hacked into the Astros computer network, which would have given them access to stats, scouting reports and other secret information.
The breach was reported in June of 2014, when the Astros complained to Major League Baseball that someone hacked their computer system, and then published months of internal trade talks on the internet. The federal investigation opened at that point, and it was quickly determined that the hack had come from a house in Jupiter, Florida, where the Cardinals conduct Spring Training. It was initially difficult at first to pinpoint who originated the hack, as the house was used by many Cardinals employees.
According to the Times, the Cardinals gained access to the database by using passwords that were used by former Cardinals employee Jeff Luhnow, who left in 2011 to become the Astros general manager. While the Astros are very public about the fact that they store their information on web servers, they are far from the only team to do so.
The federal investigation did not implicate the Cardinals organization as a whole, just Correa, who was promptly fired from his position in the team's front office. Correa initially admitted to hacking into the Astros system, but said that it was only to determine if they had stolen proprietary data from the Cardinals. There is no information at this time about what the potential penalties will be, but expect fines, at a minimum, and a potential jail sentence.