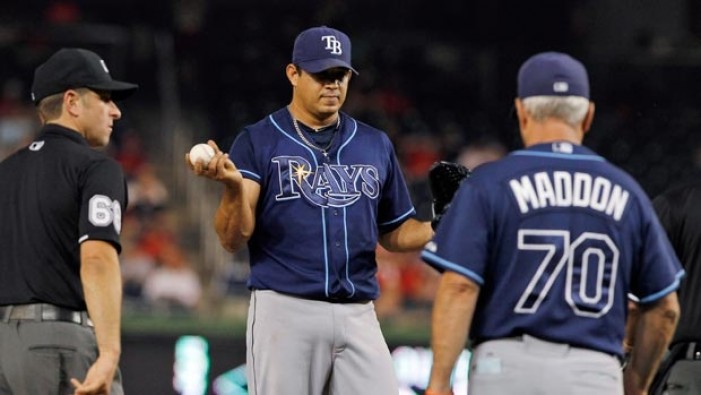 The Seattle Mariners have agreed to terms on a minor league deal with veteran right-hander Joel Peralta, as according to a club announcement on Tuesday afternoon.
As per a report from Jon Heyman of MLB Network, Peralta will earn a base salary of $1.5 million if he makes the Opening Day roster where his contract will then include incentives that can increase the figure's amount.
It is said that the 39 year old will receive an invite to major league spring training where he will have the opportunity to fight for a spot in the bullpen.
Peralta spent the 2015 season in the Los Angeles Dodgers organization after being acquired from the Tampa Bay Rays back in November of 2014 to clear payroll space. The Rays sent LHP Adam Liberatore with him in exchange for RHP's Jose Dominguez and Greg Harris.
The deal was initialised just a month after Peralta's option for the 2015 season was exercised on a cost of $2.5MM as he had the same total left in club options for 2016 and 2017 as well.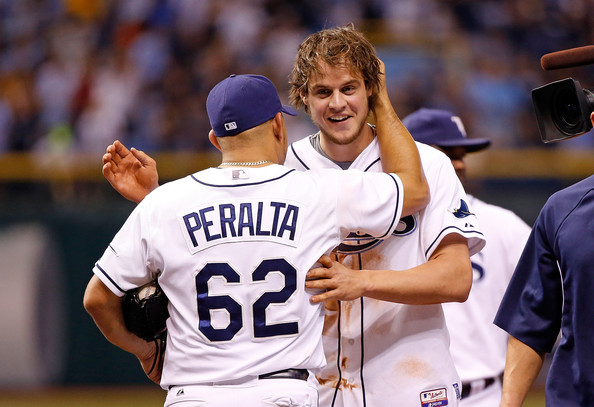 J. Meric/Getty Images North America
Joel's start to the season was a rather rocky one as he had been dealing with shoulder issues throughout spring training, however, his throwing sessions were on schedule with manager Don Mattinly not being too concerned at the time.
Peralta made his first appearance of 2015 on April 9 against the San Diego Padres where he recorded his first save. He then got numbers two and three the following days against the Arizona Diamondbacks and Colorado Rockies. Just days later, the club spoke out about the veteran in terms of his health where it was revealed he was dealing with neck stiffness and dead arm which landed him on the 15-day DL.
Looking at his season overall, Peralta posted an ERA of 4.34 alongside a record of 3-1 in 29.0 innings pitched. The setup role could be the most likely spot for Peralta as it would not be the first time he has been in that position.
Peralta was originally drafted by the Oakland Athletics as an amateur free agent back in 1996 and made his MLB debut nine years later. He is a current client of Mark Gilling who was able to orchestrate a deal with a team to continue his career. A team who will give him as much playing time as possible and allow him to prove himself as he is back in healthy form for the first time in a long while.