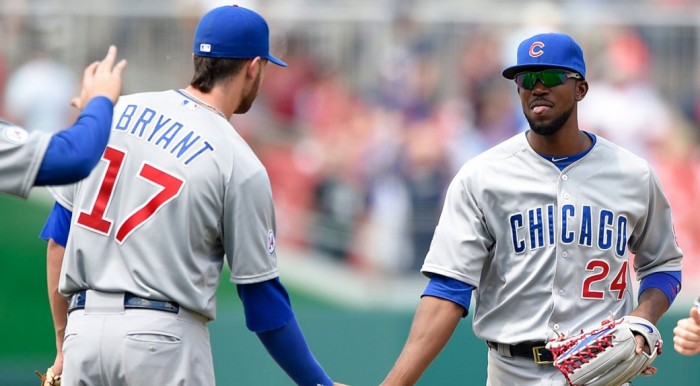 The Baltimore Orioles are said to be talking contract with free agent outfielder Dexter Fowler, as according to a report from Buster Olney of ESPN on Wednesday evening.
As Olney notes, the two sides are currently looking at a deal in the $12MM-13MM range for 2-3 years while also keeping their focus on another star free agent with veteran right-hander Yovani Gallardo.
Eduardo Encina of the Baltimore Sun reported on Tuesday evening that the club was still optimistic of completing a deal in the near future after multiple reports from last week said progress was being made on a potential deal. Gallardo has been on the team's radar for the better part of the winter.
In a recent statement from Orioles GM Dan Duquette, he said that inking a starter like Gallardo would go a long way towards improving a rotation that was left with a major hole following the departure of Wei-Yin Chen who signed a five-year, $80MM deal with the Miami Marlins back in January.
Gallardo has pitched relatively strong over his time serving Major League Baseball with the Milwaukee Brewers and Texas Rangers which as Duquette told 105.7 The Fan, that would be why teams have interest in the 29-year-old.
Is Fowler Ready to Take on the American League?
Looking at the capabilities of the 29-year-old outfielder, he is solid both offensively and defensively as he ended the 2015 season with a slash line of .250/.346/.411 to go alongside a career-best 17 home runs and 46 RBI's in 156 games played. 690 total plate appearances were made over that time span.
David Kaplan of CSN Chicago reported a few weeks back that the Texas Rangers and Chicago White Sox were in on Fowler though he was only willing to sign with a team looking to add another bat to their starting lineup.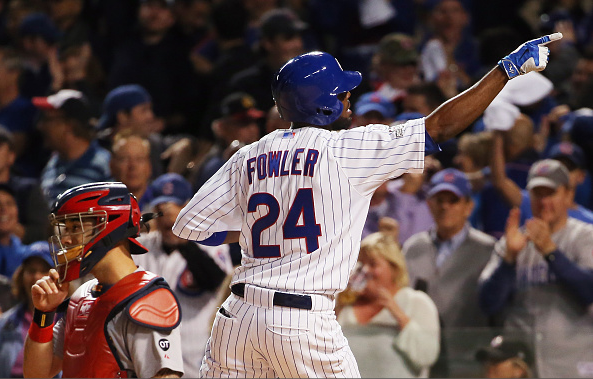 Fowler became a free agent back in after declining a $15.8MM qualifying offer from the Chicago Cubs where it was said he could see a potential return, however, it was considered unlikely to happen.
Fowler has spent his entire career in the National League after having made his MLB debut with the Colorado Rockies back in 2008, however, a change of scenery could be key to his future success. As Rotoworld.com noted earlier in the offseason, he currently ranks 36th among outfielders in WAR since 2012, producing a .368 OBP over that span while averaging 12 homers and 16 stolen bases per year.
As noted by TheScore.com, Fowler is also attached to draft-pick compensation, but would cost the Orioles a lesser pick should they sign Gallardo first.
As noted by MLBTradeRumors, adding either player would ultimately result in the sacrifice of their 14th overall pick in this summer's amateur draft, while signing both would spread that cost somewhat since Baltimore's next selection currently stands as the 29th choice.
Are Other Moves Still On the Horizon for Baltimore?
For the time being, the club has yet to rule out a potential transaction that could bring aboard Cincinnati Reds outfielder Jay Bruce as a deal with Fowler could fall apart given what has happened between them and Gallardo. Fowler would become the team's everyday right fielder as the interest to bring him in is rather high, but concerns still hang with regards to the former star's ability to bounce back after two consecutive disappointing campaigns which he looks to turn around in the first American League stint of his major league career.
The Orioles were able to retain Chris Davis, Darren O'Day, and Matt Wieters this winter via the arbitration process, however, the team still has holes to fill, looking mostly towards the starting rotation and corner outfield which they will continue to look at with spring training having just begun as pitchers and catchers have now reported to their perspective ballparks both in Florida as well as Arizona.