The Detroit Tigers have agreed to terms on a minor league deal with veteran right-hander Bobby Parnell, as according to a report from Lynn Henning of the Detroit News on Thursday evening.
It is said that the 31 year old will receive an invite to major league spring training where he will have an opportunity to fight for a spot in the bullpen. Parnell has showed up to the club's spring training complex in Lakeland, Florida where an announcement has since been made to finalize the deal.
The news comes given the fact of which the Tigers are trying to stack up on relievers which also has to do with the fact that RHP Francisco Rodriguez is currently stuck in his native country as he is having visa issues.
Parnell has only been with one other team, that being the New York Mets in the National League East, meaning this would be his first first American League stint at the major league level.
Parnell sat out the entirety of the 2014 season after undergoing Tommy John surgery performed by team doctor David Atlchek back in April of that season to repair a partially torn medial collateral ligament in his right elbow at the Hospital for Special Surgery in Manhattan. This limited him to only one mound appearance and he looks to add to that in his first season back with a clean slate of health.
Prior to the injury, he converted 22 saves out of the Mets bullpen over the course of 49.0 innings pitched and 50 games played.
Since returning, Parnell has only displayed signs of improvement as he pitched with an ERA of 6.38 to go alongside a 2-4 record in 24 innings pitched over the course of 30 total games played.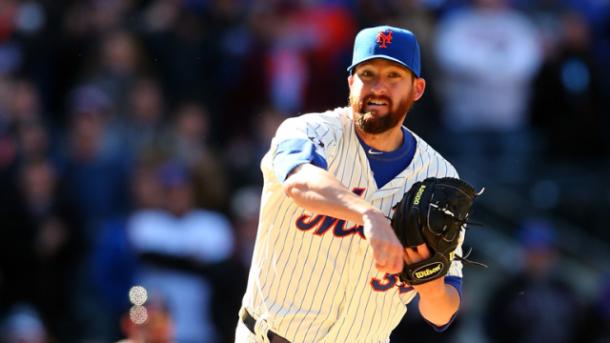 How will a two-year absence affect this signing?
Bringing Parnell along, the Tigers believe it was the right move as he has been able to successfully bring back all that he had done prior to the injury since his return which he has been doing for all of his eight season career.
As Henning notes, Detroit reportedly scouted Parnell last year during his brief stint on the active roster where they saw his velocity in the 94-95 range though his control was in need of a tweak as they believed more command could then evolve.
Parnell, who is a client of ACES, was originally drafted by New York in the ninth round of the 2005 amateur baseball draft where he later signed in June of that season before making his MLB debut in 2008.