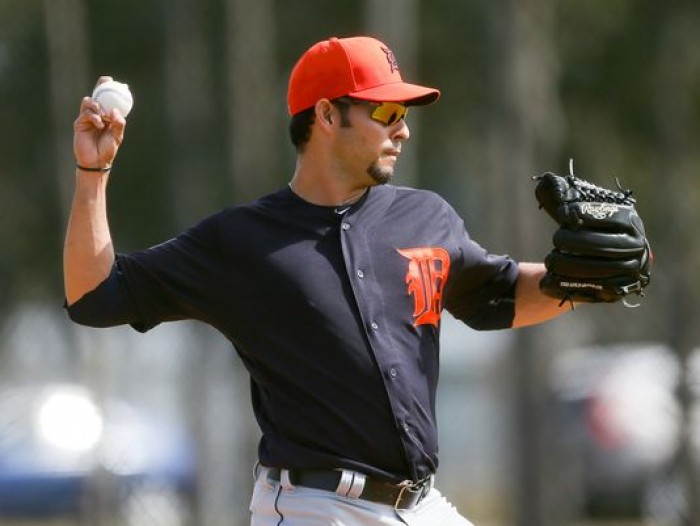 Anibal Sanchez, a right-handed starting pitcher for the Detroit Tigers, is experiencing soreness in his lower right triceps and will be out of full activity until Monday, according to Jon Morosi of FOX Sports.
"He felt it when he was last throwing," Tigers manager Brad Ausmus said. "He will throw again on Monday. He won't pick up a ball until Monday."
Sanchez had an MRI exam on Thursday, which showed that inflammation was in his right arm. Detroit will open up Grapefruit League play on Tuesday after the team plays the Florida Southern Mocs in an annual exhibition game on Monday. It would make sense that Sanchez misses one or two starts at the most.
"I'm fine, I'm good," Sanchez said. "I think it's early. We don't have to rush anything, especially if I have the soreness. But in order for me to throw, I don't have to take the risk of it getting worse if I want it to be ready in time.
"There's no rush right now. We have enough time to get ready for the season. We have a month and a half."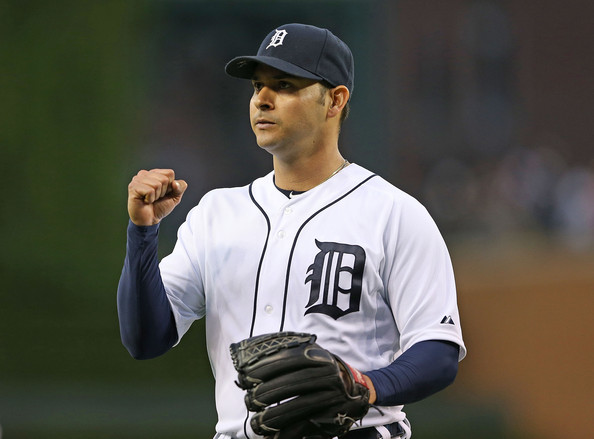 Sanchez missed a good amount of last season with a shoulder injury. It marked the third straight season that Sanchez found himself with arm injury.
"It doesn't seem to be anything concerning, but I guess you're always cringing when it involved one of your starting pitchers," Ausmus said. "It's not really in an area where we see a ton of problems with. The MRI looked good; it just showed a little inflammation there."
The native of Venezuela who was signed by the Boston Red Sox as an amateur free agent in 2001 made 25 starts in the Old English D during the 2015 season. Over 157.0 innings pitched, Sanchez went 10-10 with a career-worst 4.99 ERA. As a matter of fact, the 31-year-old gave up a a league-worst 29 home runs. He gave up less than half of that total in the last two seasons combined. Believe it or not, Sanchez became the first pitcher to give up more than 15 home runs in Comerica Park since 2006.
"It's very important," Ausmus said when asked how important it is to have Sanchez healthy. "Extremely important. He's one of the most important parts of the team, really."
Sanchez has played for the Miami Marlins (2006-2012) and Tigers (2012-2015) over his 10-year career. Due to the injuries Sanchez has had to deal with recently, a 3.90 ERA with an even win-loss record would count as a good 2016 season.