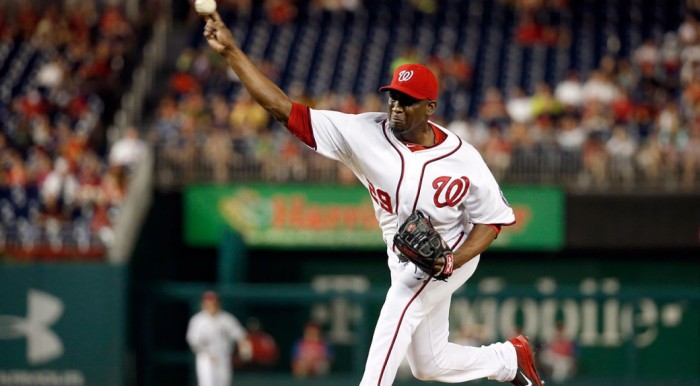 The Toronto Blue Jays have agreed to terms on a minor league deal with veteran right-hander Rafael Soriano, as according to a club announcement on Sunday afternoon.
It is said that the 36-year-old will receive an invite to major league spring training where he will have the opportunity to fight for a spot in the bullpen.
As reported by Jon Heyman of MLB Network, Soriano will receive a total of $750K if he makes the big league club out of spring training.
Soriano spent the 2015 season with the Chicago Cubs after signing back on June 9 where he appeared in only six games while posting an ERA of in innings pitched.
As noted by Arden Zwelling of Sportsnet.ca, Soriano had some very good years as a closer from 2010 through '14, however, that came to end as he sat out for the majority of the 2015 season with constant cases of shoulder inflammation.
Looking at his highest achievements at the major league level, the Peter Greenberg client has recorded a league-leading 45 saves or more on three separate occasions including the 2010 season with the Tampa Bay Rays.
Soriano came up with the Seattle Mariners back in 1996 after signing as an amateur free agent out of San Jose, San Pedro de Macoris, Dominican Republic. He later made his MLB debut in May of 2002.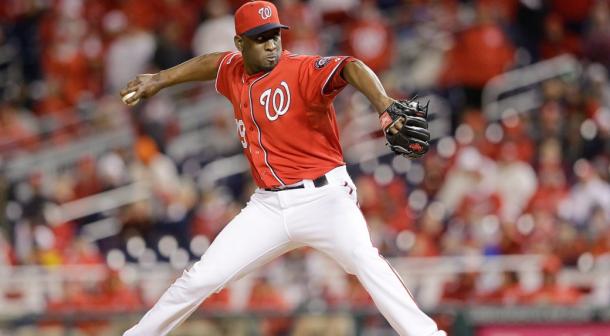 How much does Soriano have left in the tank?
Soriano had spent most of the past two seasons with the Washington Nationals after leaving the New York Yankees in free agency and his performance seemed to have gone over well as he totaled 75 saves in 128.2 innings pitched.
Looking at his career statistics, Soriano posted a 2.89 ERA to go alongside a record of 24-28 and 208 saves in 343 relief appearances for six different clubs over 14 years which also includes the Atlanta Braves.
Soriano will likely take over the eighth-inning duties ahead of his former teammate Drew Storen with Aaron Sanchez, Jesse Chavez and Roberto Osuna all vying for jobs in the sixth and seventh innings.
Soriano adds a veteran presence to the clubhouse where he can definitely prove to be a key player in leading this team back to October ball if he does not end up in Triple-A Buffalo given his health which will have limits set as he looks to maintain his form all season long as he puts it back into condition throughout the spring.
To get grapefruit league games started off on the right hand, Toronto will head to Clearwater, Florida where the Philadelphia Phillies will play host in one of six afternoon matches with Marcus Stroman set to take to the bump against highly touted prospect Severino Gonzalez.