 The Kansas City Royals and starting catcher Salvador Perez to a five-year, $52.5 million contract extension through the 2021 season, according to Jeff Passan of Yahoo Sports. The deal was announced by the team shortly after the initial report.
In 2012, Perez signed a five-year deal worth $7 million with three club options that would have been worth $16.5 million with bonuses. The 25-year-old will get a $6 million signing bonus.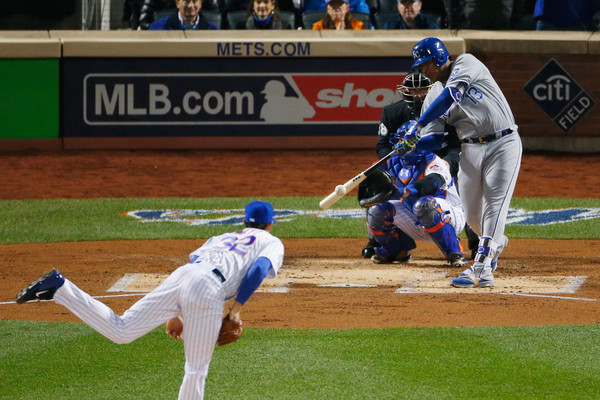 "We went into Salvy's previous deal with expectations that obviously he was going to be a terrific player," Royals general manager Dayton Moore said. "We've always believed in him, as a talent, as a person, as a teammate. And he's outperformed that contract. He [was an] underpaid player in the game.
"Salvy is easy to believe in. Salvy is easy to trust. You pull for him, and you enjoy watching him play. We just felt it was an important part of who we are as an organization. We've got the great support from [team owner David] Glass and [team president] Dan Glass and our entire Royals community."
Perez will get $3 million in 2017, $7.5 in 2018, $10 million in 2019, $13 million in 2020 and $13 million in 2021. Those numbers will replace his current contract once the 2017 season starts. The ability to stay healthy, hit the ball, play outstanding defense and stay positive on the field and in the clubhouse made the Royals realize that Perez was undervalued and needed a raise, which the team gave their three time All-Star catcher.
"It was love at first sight for me when I saw him in [Class A] ball," Royals manager Ned Yost said of the catcher who signed with Kansas City as a 16-year-old and flew through the minor leagues. "I've been in Major League Baseball for 25 or 26 years, and I've seen two catchers of All-Star caliber -- Javier Lopez and Salvy. They don't grow on trees. Very tough to find."
In the 2015 Postseason, Perez was outstanding, but shined brightest in the 2015 World Series against the New York Mets. Earning the 2015 World Series Most Valuable Player award, Perez slashed .364/.391/.455 with eight hits, two doubles, one walk, three runs scored and two RBI in five games. The Royals beat the Mets in five games to win the teams first World Series since the 1985 season.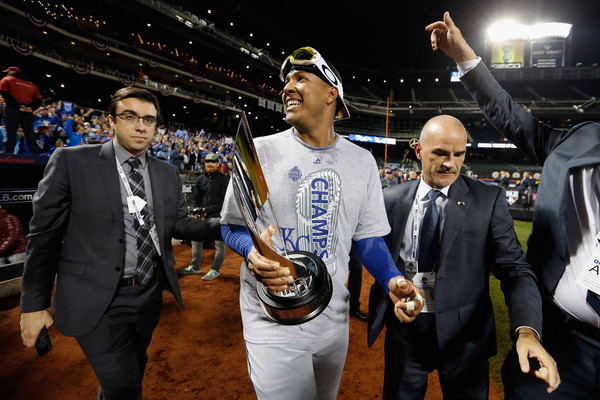 The native of Venezuela, who made his debut on August 10, 2011 against the Tampa Bay Rays, has played in 545 career games, all in Kansas City. Perez has hit .279 with 65 home runs and 279 RBI in his five-year career.
Perez is a gamer, meaning that he plays whenever possible. The catcher has played five Major League seasons, six Minor League seasons, two seasons in the Venezuelan Winter League and even played for the MLB against Japan in the 2015 Japan Series.