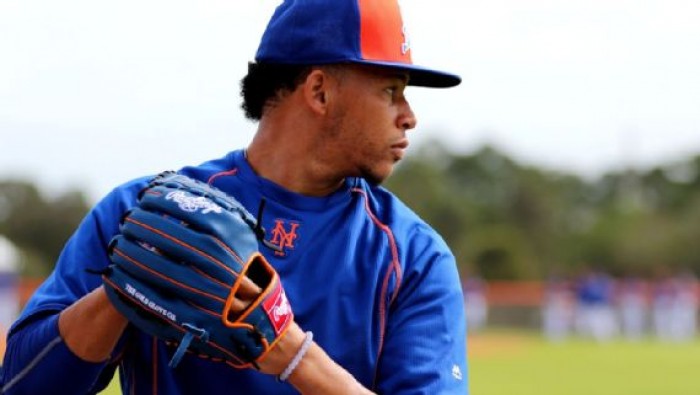 KISSIMMEE, Florida - The New York Mets used a seven pitchers, to limit the Houston Astros to just four hits and get their first win of the young Grapefruit League season by a score of 3-1.
Robert Gsellman, a 22 year-old Mets right-hander, started the game off a bit shaky allowing 2-hits to the first two batters, including a leadoff double to Astros RF George Springer, leading to a quick run when followed by a single by Astros 3B Colin Moran. The better news was, the Astros only scratched out two hits over the remaining 27 outs.
Gsellman has yet to pitch higher than AA, but settled in after the rocky start to be effective over two innings. He was followed by Antonio Bastardo, Josh Smoker (winning pitcher), Zach Thornton, Seth Lugo, Jeff Walters, and Hansel Robles who were wild at times with six walks, but allowed just two hits. Robles finished the game with 1.1 innings and four strikeouts for the Save, stranding the tying run at second base as he struck out Jon Singleton to finish the game.
Astros bullpen acquisition gets hit hard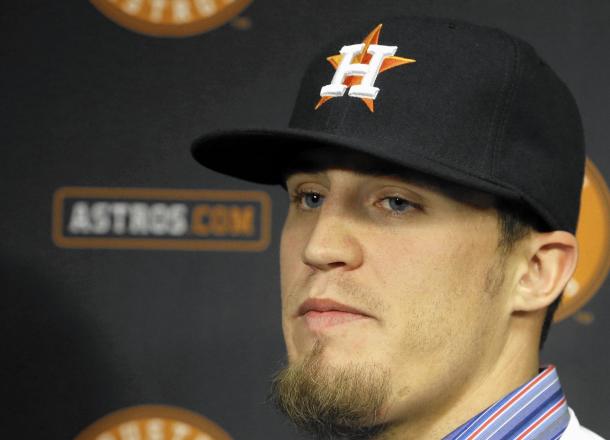 One of the big acquisitions for the Astros this winter was hard-throwing reliever Ken Giles, who is expected to compete for the closers job with last year's team Save leader Luke Gregerson. Giles came on in the fifth inning gave up a leadoff double to RF Eric Campbell followed immediately by a triple to 2B Dilson Herrera to tie the game at 1. Herrera scored on a one-out sacrifice fly by LF Michael Conforto to give the Mets a 2-1 lead. As a result, Giles took the loss. The Mets tacked on an insurance run in the 9th inning when a sacrifice fly by LF Stefan Sabol scored CF Kyle Johnson.
A number of regulars sit this game out
Several New York Mets regulars, including Yoenis Cespedes, David Wright, Curtis Granderson, and Lucas Duda did not make the 90 minute drive from Port St. Lucie for the afternoon contest. For the Houston Astros, infielders Jose Altuve and Carlos Correa did not start, however Altuve did pinch hit in the sixth inning.
Mets playing with a heavy heart after a loss in the front office
The entire New York Mets and Major League Baseball family is in mourning for Mets PR Director, 44 year-old Shannon Forde, who passed away Friday after a 3+ year battle with breast cancer.
Mets manager Terry Collins noted her resolve to Anthony DiComo of MLB.com saying "She fought, fought and fought...she came to work as long as she could. She loved her job and loved the Mets. I have so much admiration for the way she conducted herself the last several years."
Several other current and former players, including 2016 Hall of Fame inductee Mike Piazza tweeted their condolences as well.