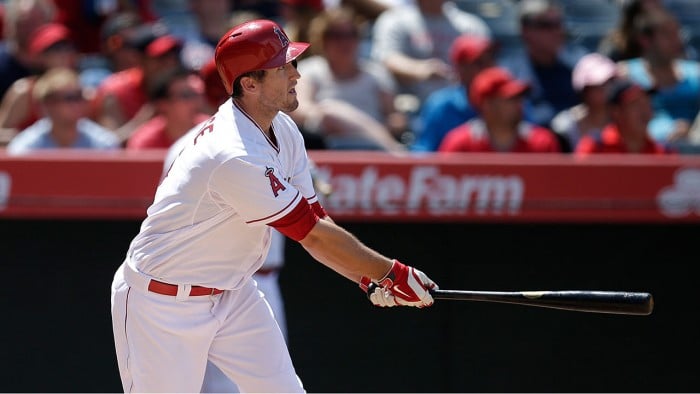 The Pittsburgh Pirates have agreed to terms on a one-year deal with free agent infielder David Freese, as according to a club announcement on Friday evening.
Contract Worth $3MM
The 32-year-old will receive a total of $3MM over the lifetime of his contract which does not includes incentives. However, it does include an invite to major league spring training where it is expected that he will arrive at the team's complex in Bradenton, Florida on Saturday morning, according to a report from Rob Biertempfel of the Pittsburgh Tribune.
Freese will sport number 7 this season once added to the 40-man roster which will be followed by the exit of LHP Jesse Biddle, who has been designated for assignment.
Given the fact that Korean slugger Jung-Ho Kang remains on the 60-day DL after undergoing surgery on his knee in September, Freese will look to get more playing time as he will receive the starting nod at third base for Opening Day.
Freese has been hanging loose on the market since the conclusion of the 2015 season as he did not receive a $15.8MM qualifying offer from the Los Angeles Angels, who he joined in November of 2013 after having been traded from the St. Louis Cardinals as part of a four-player deal.
Freese came up with the Cardinals back in 2009, and was drafted by the San Diego Padres in the ninth round of the 2006 Amateur Draft. He later signed in June of that season.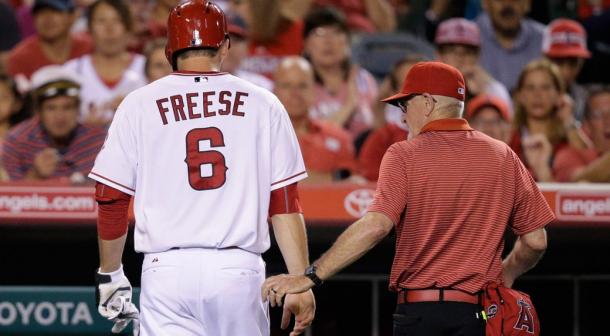 Does Freese Need A Clean Slate?
Freese did not play the entirety of the past season as he was dealing with a broken finger that kept him out of action for two weeks. Yet, even before the matter occurred, it seemed as if there was some sort of struggle that was holding him back.
In Pittsburgh, he will bring another right-handed power bat to the plate as well as a flashy piece of leather to the infield corners where he will swap once Kang returns as anticipated in mid-April. It is also expected that he will see limited time in right field, where he will split time with Josh Harrison and Gregory Polanco.
Looking at how he faired over the course of the 2015 season, Freese finished with a slash line of .257/.323/.420 to go alongside 14 home runs and 56 RBI's in a total of 470 plate appearances across 121 games. Moving to the Steel City, Freese will be given opportunities to slide in each and everyday given his skills which manager Clint Hurdle can use around the diamond on a regular basis.
Freese will undergo a physical upon his arrival. If it's done soon enough it could get him on the road to Lakeland, Florida where he will join his new teammates ahead of their game against the Detroit Tigers at 1:05 PM ET which will take place at Joker Marchant Stadium. Freese could very well be activated and find himself ready to go and in uniform for the very first time.