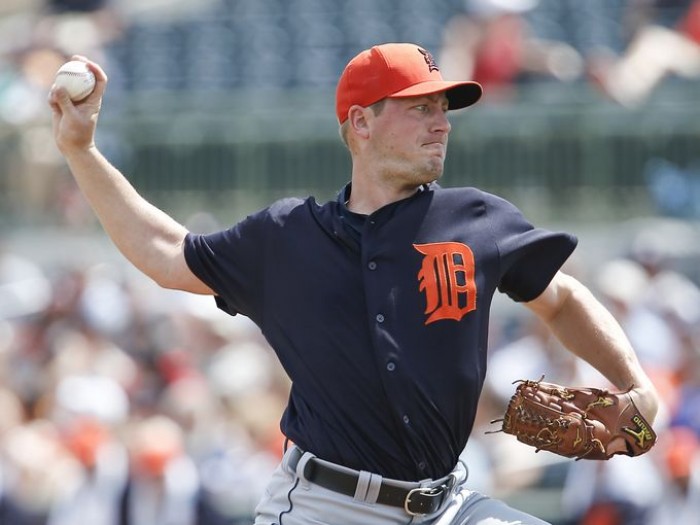 KISSIMMEE, Florida -- The Detroit Tigers knocked three home runs and got a great spring outing from right-handed pitcher Jordan Zimmermann in their 7-3 win over the Houston Astros at Osceola County Stadium in the Spring Training Grapefruit League.
In the first inning, Zimmermann struck out the side and then had a nail issue while tossing a changeup in the second inning. Without the changeup, Zimmerman finished his three inning outing. The right-hander gave up no runs on two hits and two hit batters on Wednesday.
"Slider was much better today, I threw a few good ones and the curveball, I yanked a couple of those but I also threw a few good ones," Zimmermann said.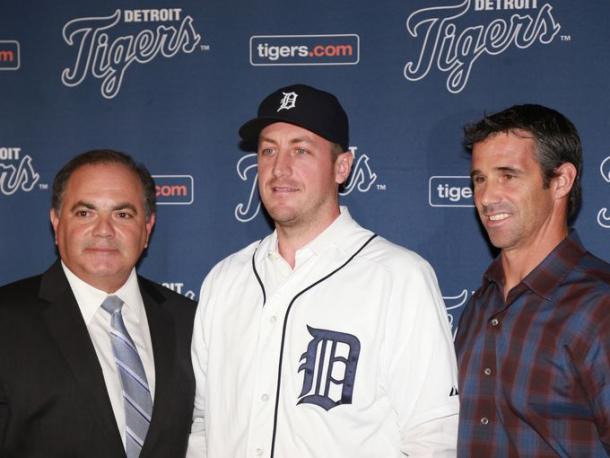 Zimmermann is in line to start the home opener for the Tigers on April 8, 2016 against the New York Yankees, according to Chris McCosky of The Detroit News.
"I felt like it was coming out good, no issues," Zimmermann said about his changeup. "So I'm getting close."
The Tigers (9-6) struck first as Mike Gerber hit his first home run of the spring off of Brad Peacock in the second inning. After John Mayberry Jr. reached base, Bryan Holaday, who finished 2-for-3 with two RBI, cranked a home run to the left field seats in the same inning to give Detroit a 3-0 lead over the Astros. Holaday is batting .600 in 20 at-bats this spring.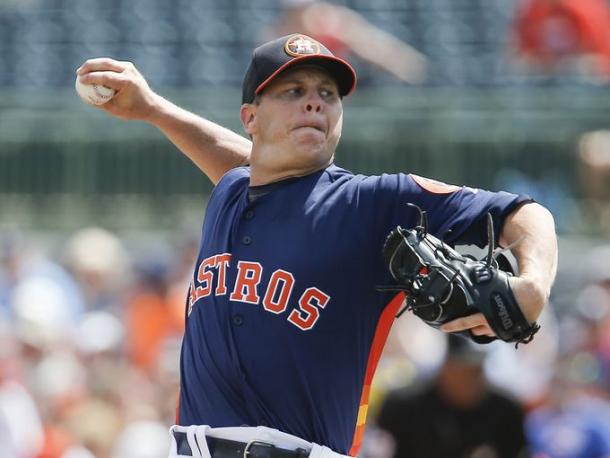 It took four more innings, but in the top of the sixth inning Detroit struck gold once again to take a 4-0 edge over Houston. Ian Kinsler joined the home run party with his third of the spring training season, a solo home run, to left field off Dan Straily.
Jon Singleton scored all three runs for the Astros on a two run double against Michael Fulmer of the Tigers in the bottom of the sixth and a booming solo home run to right field in the bottom of the ninth inning. The Tigers got separate RBI from Chad Huffman and JaCoby Jones, while Tyler Collins crossed home on a wild pitch with Dixon Machado batting.
Fulmer has struggled here and there this spring, but he is still in the running for a spot in the Opening Day bullpen. Originally, he was in the running for the fifth starter role, but Daniel Norris has shined bright in the Grapefruit League.
Up Next
Mike Pelfrey will look to continue his dominant spring on Thursday as the Tigers battle the St. Louis Cardinals at 1:05 PM from Joker Marchant Stadium. Carlos Martinez will oppose Pelfrey, who was acquired by Detroit this winter.
As for the Astros, they will face the Toronto Blue Jays and Atlanta Braves in a split-squad matchup featuring Michael Feliz against the Blue Jays and Mike Fiers against the Braves. Fiers has not given up a run this spring.