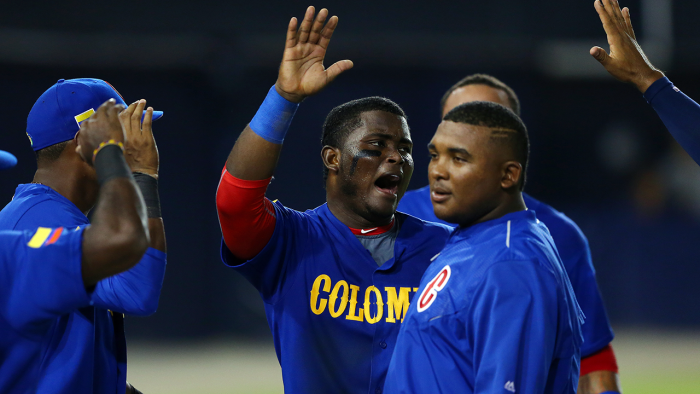 PANAMA CITY, Panama -- Colombia scored two late runs after starting slow to defeat Panama at Rod Carew Stadium, 2-1. With the win in the World Baseball Classic Qualifier, Colombia will play in the 2017 World Baseball Classic.
Panama struck first with an RBI single off the bat of Carlos Quiroz to score Carlos Ruiz in the top of the fourth inning.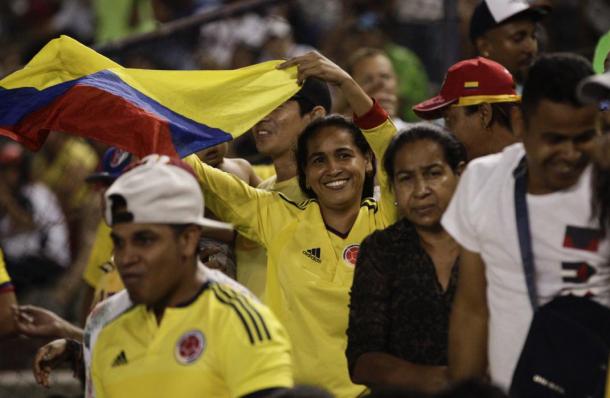 Nabil Crismatt got the start for Colombia and pitched 3.1 innings. He gave up one run on three hits and two walks, while recording four strikeouts. As for Panama, Ariel Jurado toed the slab. The 20-year-old right-hander gave up just two hits across 2.1 innings, which he recorded four strikeouts.
It took Colombia awhile to get on the board, but Adrian Sanchez's RBI single gave the team a little bit of momentum that changed the game in the long run. The single scored Reynaldo Rodriguez and tied the game in the bottom of the sixth, 1-1. Humberto Mejia of Panama, who gave up the run, went 3.0 innings and gave up a run on two hits.
Dilson Herrera broke the tie with a solo home run to left field off Manny Corpas in the bottom of the eight inning to give Colombia a 2-1 lead over Panama. The hit proved to be the game-winning run.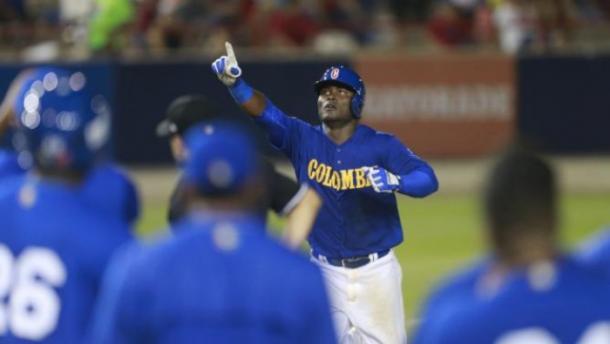 Herrera, 22, plays for the New York Mets and has taken part in 49 career MLB games, hitting .215/.308/.383 with six homers and 17 RBI. The shortstop played in 10 2016 Spring Training games before traveling to Panama City to help his national team.
The 33-year-old, Corpas, took the loss due to the fact that he allowed the blast to Herrera. The right-handed pitcher played for the Colorado Rockies (2006-2010, 2013) and Chicago Cubs (2013) during a seven-year career. Corpas played his final game on September 27, 2013 against the Los Angeles Dodgers.
Horacio Acosta, who picked up the save, came in to close out Colombia's historic victory. The final out of the game was made by Herrera, who was the man of the hour on Sunday. He finalized the win for Colombia with a putout at second base. Colombia ran out of the dugout to celebrate the victory.
Colombia, with the win, will play in the 2017 World Baseball Classic. The qualifier loss marked the second straight loss for Panama in a World Baseball Classic Qualifier championship. Carlos Diaz took home the win by pitching a perfect eighth inning of baseball.
Colombia has lifted the World Baseball Classic gold medal in 1947 and 1965. Edgar Renteria was the first MLB All-Star from Colombia. The team has MLB rookie brothers Donovan Solano and Jhonatan Solano, who both play for the Miami Marlins.