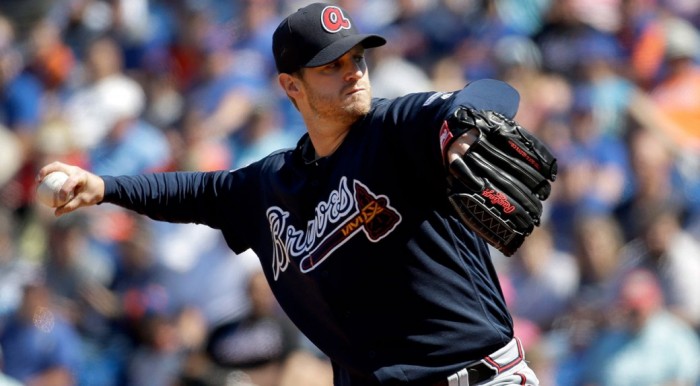 The Los Angeles Angels are said to be nearing a deal with free agent right-hander Kyle Kendrick, according to a report from Ken Rosenthal of Fox Sports on Wednesday afternoon.
As per a report from Chris Cotillo of SB Nation, it is said that it will be a minor league deal that the two sides are currently working to complete.
Looking To Move On After Atlanta
Kendrick had been released by the Atlanta Braves earlier in the spring after a not so strong performance where he was looking to rebound after having been signed back in December. He was in camp with the club as a non-roster invitee where he was given the chance to receive $2MM if on the active roster which would come with incentives totaling up to $6MM.
Kendrick could have signed a major league pact if there was a chance for him to make the opening day roster. However, he has decided to head down to Triple-A Salt Lake where he will look to build up upon innings pitched.
Kendrick came up with the Philidelphia Phillies back in 2007 after having been drafted by the club in the 7th round of the 2003 amateur draft.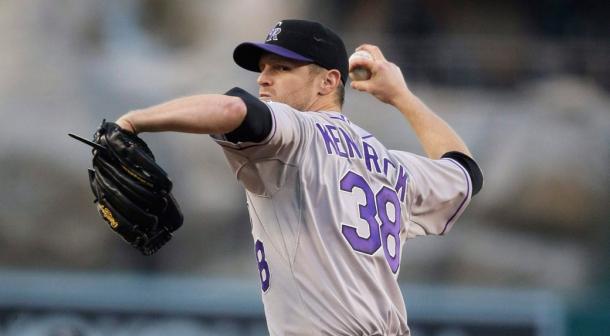 Could 2016 Be A Turnaround Year For Kendrick?
Kendrick spent the 2015 season with the Colorado Rockies after having joined them last winter on a one-year, $5.5MM deal. Over the time span which he spent in Denver, the 31-year-old struggled as he posted a 6.32 ERA to go alongside a record of 7-13 in a total of 142.1 innings pitched.
Kendrick provides the Angels with extra pitching depth which will most likely be used for the rotation as opposed to the bullpen where he could be of help if an injury occurs, given their surplus of youngsters, who have been all working all spring to claim a major league slot.
Kendrick is seen as someone who has proven to fit best within the middle of a starting rotation as he does have much potential when at full health. Yet, he has dealt with right shoulder inflammation since 2013, which required large amounts of time on the DL.
As noted by MLBTradeRumors, the Pittsburgh Pirates showed interest in Kendrick earlier in the month with the need for a veteran arm at its peek given how they have salvaged the reputation of guys like him in the past. However, in the end, he presumably went with the largest guarantee offered made to him, which ultimately bought Atlanta a low-risk deal.