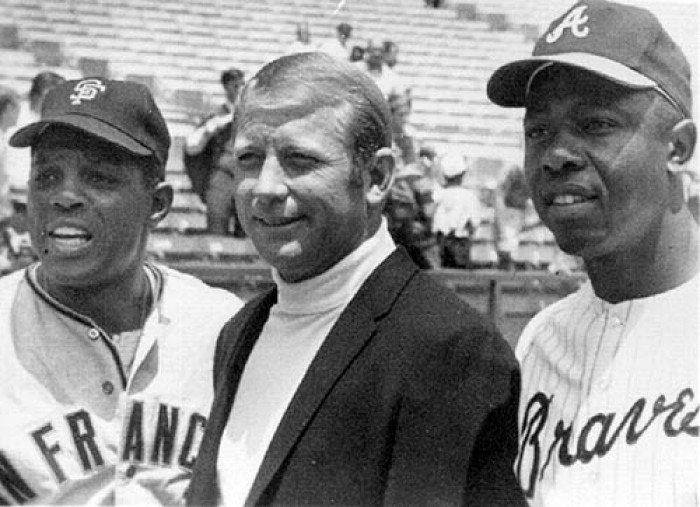 As we are getting close to the finale of the All-Time World Baseball Classic, I have two of the strongest pools in this tournament. Latin American Pool 2 will have the second Dominican Republic and Puerto Rican teams, but the crown jewel of the pool has to be the team from Cuba. You would think it would be comprised of more recent talent due to the sudden influx of Cuban superstars in baseball today. But in fact, Cuba has a rich history of baseball talent which will make Cuba one of the strongest teams in the entire All-Time World Baseball Classic.
And speaking of talent, I will unveil the first American Pool. You will get to see my All-Time teams from four different generations of baseball history, including a team from today's generation of stars. But are they the strongest team in the pool? That is something we can argue.
Latin America Pool 2
Dominican Republic 2
1) Jose Reyes- SS
2) Hanley Ramirez- LF
3) Vladimir Guerrero- CF
4) Albert Pujols- 1B
5) Jose Bautista- RF
6) Adrian Beltre- 3B
7) Alfonso Soriano- 2B
8) Carlos Santana- C
9) Pedro Alvarez- DH
SP- Pedro Martinez
SP- Johnny Cueto
SP- Jose Rijo
SP- Ubaldo Jimenez
SP- Ervin Santana
CP- Octavio Dotel
Strengths
With this second Dominican team, we see a little more balance throughout their order with Jose Reyes and Hanley Ramirez at the top, but the big boppers in the middle (Vladimir Guerrero, Albert Pujols, and Jose Bautista). Pedro Martinez is one of the best of all-time and Johnny Cueto is starting to become a star.
Weaknesses
The rotation, past the first two, is not strong, but it is good enough to survive in pool play. Past that, it would get interesting.
Best Player: Pedro Martinez
You can make the argument that Pedro Martinez is the greatest pitcher of all-time. He was the best pitcher, for a number of years, during a generation that had the greatest offensive production of all-time. Pedro had dead-ball era numbers during the steroid era.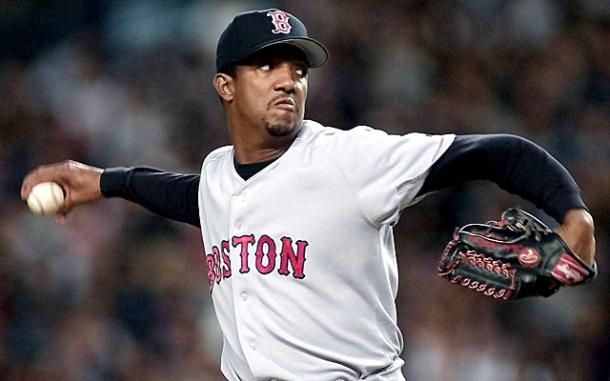 Cuba
1) Minnie Minoso- CF
2) Yasiel Puig-RF
3) Jose Abreu-DH
4) Rafael Palmeiro- 1B
5) Tony Perez- 3B
6) Yoenis Cespedes-LF
7) Yenir Bello- C
8) Tony Taylor- 2B
9) Martin Dihigo- SS
SP- Jose Mendez
SP- Orlando Hernandez
SP- Livan Hernandez
SP- Luis Tiant
SP- Jose Fernandez
CP- Aroldis Chapman
Strengths
Over the past decade, Cuban players have been some of the most dynamic players in the sport. But throughout the history of the sport, Cubans have making their mark on the game. From Negro League greats like Martin Dihigo and Jose Mendez to greats like Tony Perez, Luis Tiant and the Hernandez brothers, Cubans don't have a part in baseball history, they have a legacy. And the future continues to look bright for Cuba.
Weaknesses
There are not many. This just may be the strongest team in the tournament, at the very least, the strongest team Internationally.
Best Player: Rafael Palmeiro
Despite his fall from grace after the steroid fiasco, Palmeiro is the best cuban player of all-time. Period.
Puerto Rico 2
1) Jose Cruz- CF
2) Jose Vidro- 3B
3) Carlos Delgado- 1B
4) Juan Gonzalez- LF
5) Javy Lopez- DH
6) Jorge Posada- C
7) Ruben Sierra- RF
8) Jose Valentin- SS
9) Carlos Baerga- 2B
SP- Jaimie Navarro
SP- Joel Pineiro
SP- Ramon Martinez
SP- Jonathan Sanchez
SP- Jose Berrios
CP- JC Romero
Strengths
It is not as strong as Puerto Rico 1, however, it is still a very good team. Carlos Delgado and Juan Gonzalez is a very strong heart of the order, and every batter is capable of driving in runs and hitting for a high average. Again, it is not as strong as the first Puerto Rico team, but not a team anyone could take lightly.
Weaknesses
Pitching would doom this team.
Best Player: Carlos Delgado
Carlos Delgado was on of the most dependable hitters for more than a decade. From from 1996-2008, Delgado never had less than 24 homers or 87 RBIs. He averaged 38/120 for a season, and his career batting average is an impressive .280. He was productive everywhere he went, and Delgado is one of the most underrated hitters of his generation.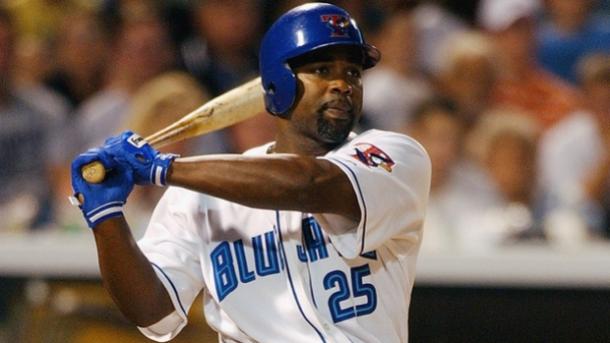 Mexico
1) Juan Castro- SS
2) Jorge Orta- 2B
3) Vinny Castilla- 3B
4) Adrian Gonzalez- 1B
5) Karim Garcia- LF
6) Jorge Cantu- DH
7) Erubiel Durazo- RF
8) Ali Solis- C
9) Eduardo Arredondo- CF
SP- Fernando Valenzuela
SP- Yovani Gallardo
SP- Marco Estarada
SP- Jaime Garcia
SP- Estabian Loaiza
CP- Joakim Soria
Strengths
There are a couple good players here and there for Mexico. Vinny Castilla, Adrian Gonzalez, Fernando Valenzuela, and Yorvani Gallardo all had great years in the big leagues, and would start on most teams.
Weaknesses
But the Mexican team is not a strong one, and they would be bounced early.
Best Player: Adrian Gonzalez
As much as "Fernando Mania" had the biggest impact on Mexicans in baseball, Adrian Gonzalez has been the greatest player to come from Mexico. When he left San Diego for Boston, Gonzalez was very upset about leaving the West Coast and his litany of fans. Much like Fernando, Gonzalez understood the importance baseball has with the Mexican fanbase, and he has been icon for all of Mexico. Now in Los Angeles, he continues to carry the torch that Fernando brought to baseball.
American Pool 1
USA 1- Dead Ball Era (1890-1920)
1) Tris Speaker-CF
2) Nap Lajoie- 2B
3) Honus Wagner- SS
4) Ty Cobb- RF
5) Mickey Cochrane-C
6) Dan Brouthers- 1B
7) Ed Delahanty- LF
8) Cap Anson- DH
9) Homerun Baker- 3B
SP- Walter Johnson
SP- Christy Mathewson
SP- Cy Young
SP- Mordecai Brown
SP- Grover Alexander
CP- Kid Nichols
USA 3 The Golden Age (1945-1965)
1) Jackie Robinson-2B
2) Willie Mays- CF
3) Mickey Mantle- LF
4) Hank Aaron- RF
5) Frank Robinson- DH
6) Willie McCovey- 1B
7) Ernie Banks- SS
8) Roy Campanella- C
9) Eddie Mathews- 3B
SP- Bob Gibson
SP- Sandy Koufax
SP- Warren Spahn
SP- Don Drysdale
SP- Ferguson Jenkins
RP- Hoyt Wilhelm
USA 5 The Steroid Era (1988-2000)
1) Craig Biggio- 2B
2) Tony Gwynn- RF
3) Ken Griffey Jr.- CF
4) Barry Bonds- LF
5) Mark McGwire- 1B
6) Frank Thomas- DH
7) Chipper Jones- 3B
8) Mike Piazza- C
9) Cal Ripken Jr.- SS
SP- Roger Clemens
SP- Greg Maddux
SP- Randy Johnson
SP- Tom Glavine
SP- John Smoltz
CP- Trevor Hoffman
USA 7 Dead Ball Era 3 (2010-2020)
1) Dustin Pedroia- 2B
2) Bryce Harper- RF
3) Mike Trout- CF
4) Giancarlo Stanton- DH
5) Paul Goldschmidt- 1B
6) Kris Bryant- 3B
7) Troy Tulowitzki- SS
8) Buster Posey- C
9) Andrew McCutchen- RF
SP- Clayton Kershaw
SP- Madison Bumgarner
SP- Adam Wainwright
SP- David Price
SP- Matt Harvey
CP- Craig Kimbrel
Who has the strongest lineup?
The Golden Age. Baseball's finest, generational talent all on one team. You could make the argument that the three greatest talents in baseball history was Willie Mays, Mickey Mantle, and Hank Aaron. They just happen to batting second, third and cleanup on this team. Sprinkle in six other Hall of Famers, a handful of MVPs and Gold Glove winners and you not only have the best lineup in the pool, but the greatest lineup ever.
2) Who has the strongest pitching?
The Steroid Era. As much as hitting dominated the era, the pitchers who survived it are some of the greatest of all-time. Clemens, Maddux, Johnson, Glavine and Smoltz dominated the Cy Young races every year, and Clemens, Maddux, Glavine and Johnson may be the last 300 game winners we will ever see. Nobody had it tougher than this rotation. And nobody was better.
3) Who is your team?
The Deadball Era. Great Hitting? Great Pitching? Great Youth? You can get all of that with any of the other three teams, with the Deadball Era, I'm going with character. While it may not all be good character traits, this team certainly has a cast of characters. But, seeing the game's first super stars one team would bring a smile to my face. I have done a lot of research and writing about this time period, and generation of players, and seeing a lot of these guys play, would be a thrill. Now, why they would be overwhelmed by the talent they would face, it would be entertaining to see the likes of Walter Johnson face Hank Aaron or Ty Cobb against Randy Johnson.