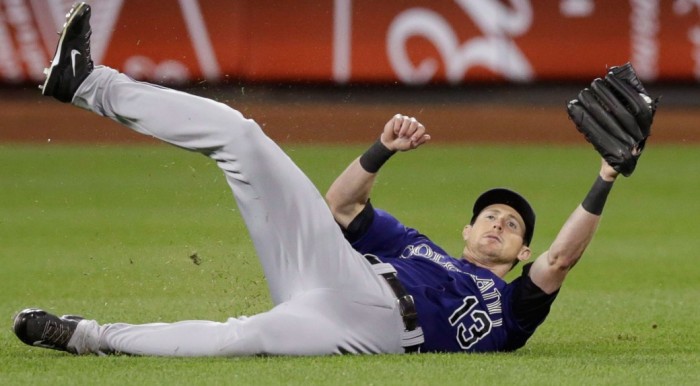 The Atlanta Braves have agreed to terms on a minor league deal with free agent outfielder Drew Stubbs, according to a report from Mark Bowman of MLB.com on Wednesday evening.
The 31-year-old was reportedly seen at the club's spring training facility in Lake Buena Vista, Florida prior to the deal as he received a major league invite to the final days before the club heads out to Camden Yards to play the Baltimore Orioles before returning home to take on the Tampa Bay Rays and Detroit Tigers in a pair of exhibtion games. Following that, they will welcome to Washington Nationals into town to kick off the 2016-17 season.
As noted by Bowman, this transaction could mean that more moves are on the way. Stubbs is likely to become a backup, and we will likely see him added to the active roster. This could take a spot away from someone like Jeff Francouer or Emilio Bonifacio, which prompted Dave O'Brien of the Atlanta Journal Consitution to hint at the fact that this will ultimately end in the departure of Bonifacio, either via trade or waiver claim even though he signed a big league deal worth $1.25MM back in December.
With the return of Michael Bourn looming among their starting options, it could very well be down to him and Stubbs to vie for that final spot which would keep a bench spot open for choice selection.
Stubbs came up with the Cincinnati Reds back in 2009 after having been drafted by the club in the first round (8th overall) of the 2006 Amateur Draft. He later signed in June of that season.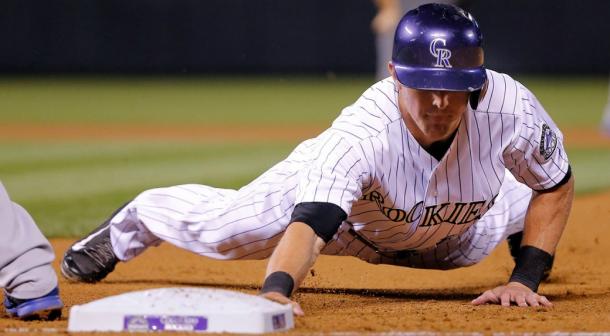 Could This Be Stubbs' Final Opening Day?
Stubbs was released by the Texas Rangers a week ago after extending his opt-out clause, figuring he was not going to get the chance to be the everyday starter.
Given the fact that Atlanta owns a rather crowded group of outfielders, it seems fitting that guys such as Nick Markakis, Ender Inciarte, Hector Olivera and Kelly Johnson will be given the chance to play other positions while splitting time at their favored spots while aiding in this year's transition.
Stubbs started the 2015 season with the Colorado Rockies before being moved after struggling. Looking at how he fared at the conclusion, Stubbs finished with a slash line of .195/.283/.382 to go alongside five home runs and 10 RBI's in a total of 78 games played over 140 plate appearances.
Stubbs is expected to make his first appearance Thursday afternoon as he is expected to get the start when the Orioles play host to the Braves at Ed Smith Stadium in Sarasota, Florida.