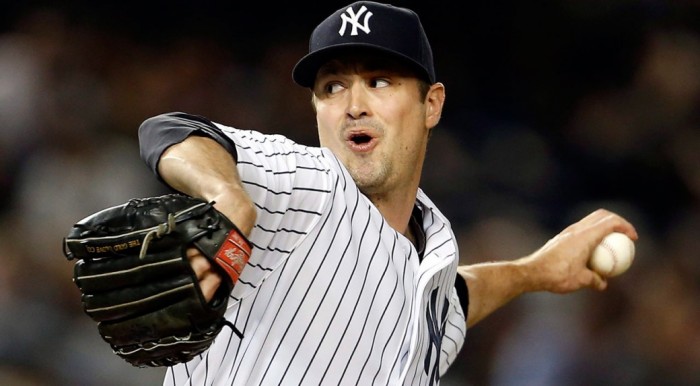 Update: Bryan Hoch of MLB.com reports that despite the injury in which he suffered, Andrew Miller is convinced he can start the 2016 season on the club's active roster.
----------------------------------------------------------------------------------------
New York Yankees veteran left-hander Andrew Miller is set to miss the start of the 2016 season after having suffered a broken wrist in Wednesday afternoon's game against the Atlanta Braves at Champion Stadium in Orlando, Florida, according to a report from Bryan Hoch of MLB.com.
After the game came to a conclusion, general manager Brian Cashman spoke with the media where he said, "Andrew Miller has a bruised right wrist, going back to Tampa for X-rays and a CT scan."
It is said that Delin Betances spoke with Miller who believed he would be fine as he said, "It's a bruise, he'll laugh about it later." On Thursday morning, a club announcement revealed that x-rays on Miller's bruised right wrist were negative which was later followed up by the results of a CT scan which showed that he had been dealt a chipped fracture and is set to see a hand specialist.
As for the way it stands right now, Miller's plan is to play through the injury as he sees no reason why he can't pitch. In a statement from the 30-year-old, he said, "It's my right hand. I'm a left handed pitcher. I don't think it should be a problem."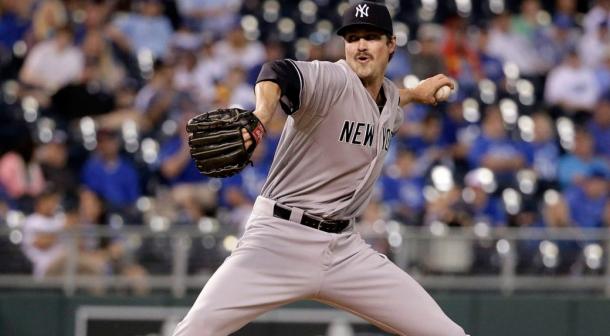 What Happens When Opening Day Arrives?
With the acquisition of Aroldis Chapman from the Cincinnati Reds having finally taken its toll on the Yankees organization, he could very well start the season in the closer role if not the setup role behind Betances as they have been battling throughout the spring.
The Yankees will finish spring traning with a pair of exhibtion games against the Miami Marlins on Friday and Saturday before they head home for Opening Day where they will play host to the Houston Astros. Japanese RHP Masahiro Tanaka will get the nod for New York while the Astros call upon Cy Young lefty Dallas Keuchel.
Miller was acquired back in December of 2014 where he was brought in to be the club's closer and did just that as he appeared in a total of 60 games while saving 36 in just 61.2 innings pitched.