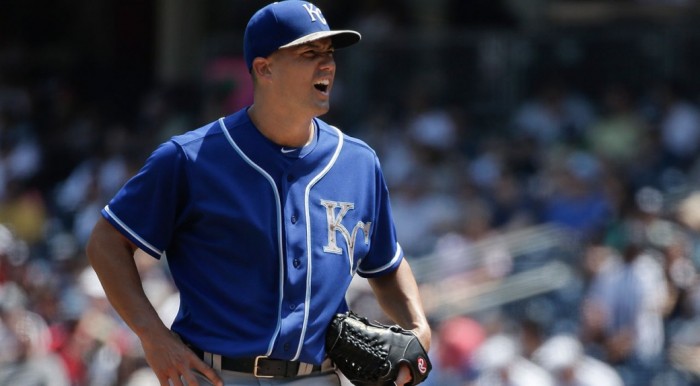 The San Diego Padres have agreed to terms on a minor league deal with veteran right-hander Jeremy Guthrie, according to a report from Ken Rosenthal of Fox Sports on Friday afternoon.
The news comes just days after having been released by the Texas Rangers. He was in camp with them after signing a contract back in February.
It is said that San Diego will look at Guthrie as one of several other options for a back of the rotation spot with a choice expected to be made ahead of their Opening Day game against the Los Angeles Dodgers at Petco Park on Monday night.
2015 season in review
Guthrie spent the 2015 season with the World Series Champion Kansas City Royals where he pitched with an ERA of 5.95 to go alongside a record of 8-8 in 148.1 innings pitched.
Guthrie came up with the Cleveland Indians back in 2004 after having been drafted by the club in the first round (22nd overall) of the 2002 amateur draft.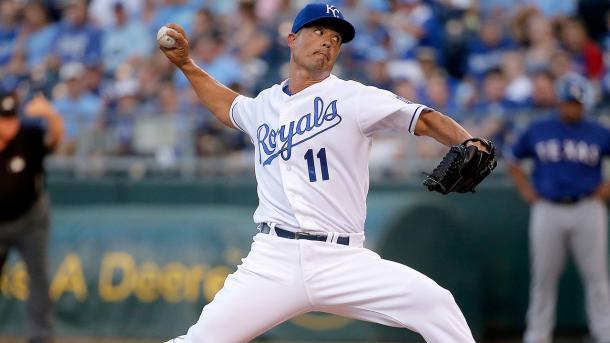 Can Guthrie continue the success he has recently had?
The new Padres man gives them a viable fifth option who can be used in a flexible manner. Guthrie also brings a veteran presence to both the field and clubhouse. He brings extra pitching depth which can give him a decent shot of being a key member to the club throughout the season should an injury occur.
Guthrie has never suffered any major health problems which is what has kept him in check for the past 12 years of his career though he has fallen into several slumps in the past. However, those days seem to be over and he is at his best when used preferably at the top of a starting rotation.
Guthrie has spent the majority of his career in the American League as he has spent time with the Indians who brought him up as well as the Royals and Baltimore Orioles. He owns a lifetime ERA of 4.37 to go alongside a record of 91-108.
This is considered a low-risk deal for the Padres as general manager A.J. Preller continues to make the right moves in order to put together what he hopes can be a successful organization capable of making it to October baseball for the first time since 2006.