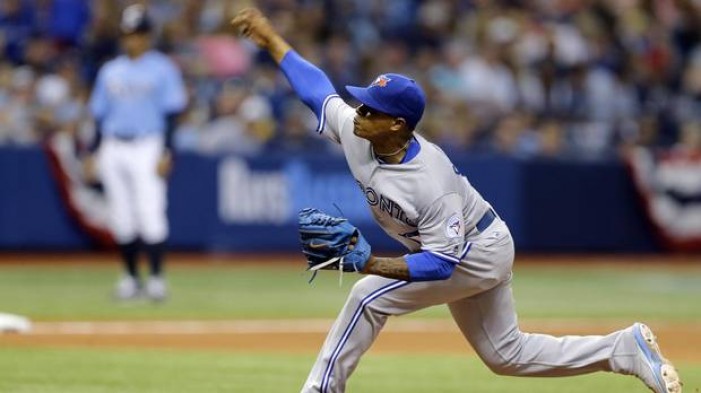 The Toronto Blue Jays made quite the entrance on Sunday evening as they spoiled the Tampa Bay Rays 2016 home opener with a 5-3 victory at Tropicana Field. Chris Archer took to the hill against another sensation in Marcus Stroman who got the nod for his first Opening Day start and certainly proved himself worthy as bats were silenced in front of a sold out crowd consisting of family and friends to ring in the new year.
Things got started rather quickly when Edwin Encarnacion stepped up in the first inning, smacking an RBI single to center field, scoring both Josh Donaldson and Jose Bautista from third base which put Toronto on the board early with a 2-0 lead.
Could Things Further Escalate?
This would conclude the early run game until the bottom of the third inning when Evan Longoria brought in Logan Forsythe with an RBI single to right field. From that point on, the Blue Jays display of power shined on Tampa Bay as Kevin Pillar singled to Steven Souza Jr. in right field which scored Canadian Michael Saunders which was then followed by a solo home run off the bat of Troy Tulowitzki which would be the first home run of the 2016 regular season.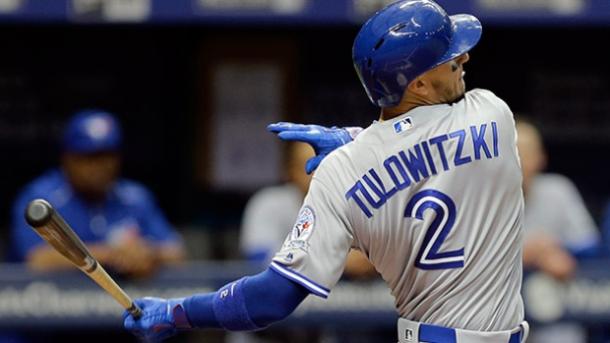 Could Tampa Bay Catch Up to Win Game One?
Things would remain stable heading into the bottom of the ninth, however, that's when Roberto Osuna came in to close things out which didn't exactly happen so quickly. Corey Dickerson led off the inning with a solo home run to right field, which put the team up another run as Toronto led 5-2 with not much left to play. Next up was Kevin Kiermier who promptly hit an RBI single to center field, scoring Desmond Jennings as that would be it, giving Toronto their first victory of the season by a final score of 5-3.
How did Stroman fair?
A real battle was played on the mound with Stroman having threw a total of eight innings while having allowed all three runs on just six hits to go alongside a single walk and five strikeouts, bumping his ERA to a slight 3.38. After 338 days of major league service at 24 years of age, Marcus becomes the third-youngest pitcher to get the nod for an Opening Day appearance which is well deserved after having missed majority of the 2015 season due to a torn ACL in his left knee.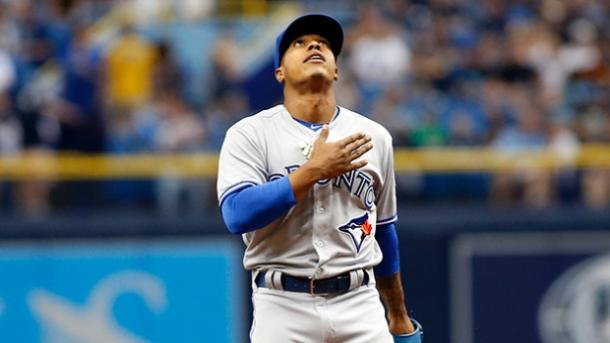 Up Next
The Blue Jays are back at it on Tuesday night at 7:10pm ET as veteran knuckleballer R.A. Dickey will take to the mound against young lefty Drew Smyly. The game will be available for viewing on all Sportsnet channels and can be heard on Sportsnet 590 The Fan.