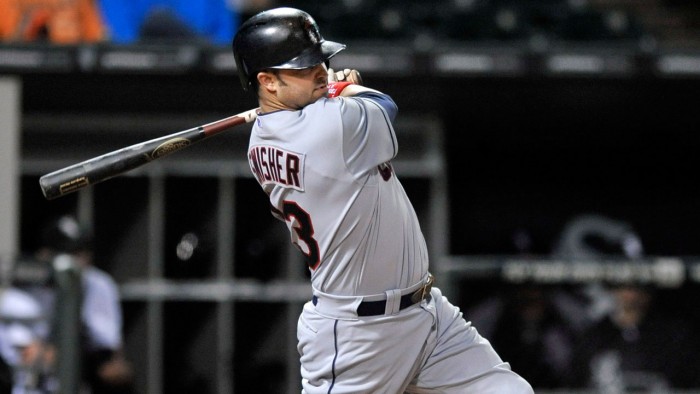 Update - 1:43 PM EST: Mark Feinsand of the New York Daily News now reports that the two sides have officially come to terms on a minor league deal while noting that Swisher will head down to Triple-A Scranton. He is scheduled to make an apperance in the club's starting lineup on Thursday.
----------------------------------------------------------------------------------------
The New York Yankees have agreed to terms on a minor league deal with veteran outfielder Nick Swisher, according to a report from Chad Jennings of LoHud.com on Saturday afternoon.
As noted by Mark Feinsand of the New York Daily News, the 35-year-old's contract will include a June 15 opt-out if he is not with the major league club by then.
This would be Swisher's second stint in the Yankees organization as he previously spent time with the team from 2009-2012 where he played a large part in helping lead them towards a World Series championship in 2009 after six games against the Philidelphia Phillies.
Swisher was seen taking batting practice and fielding ground balls at first base as part of his workout session at the club's Triple-A complex in Tampa Bay, Florida on Saturday where several team officials were on hand to view the newest addition.
A team spokesman later spoke out where he confirmed the rumor of which said that a potential deal was expected to be completed following ongoing dialogue between the two sides.
Swisher came up with the Oakland Athletics back in 2004 after being drafted by the club in the first round (16th overall) of the 2002 Amateur Draft. He later signed in June of that season.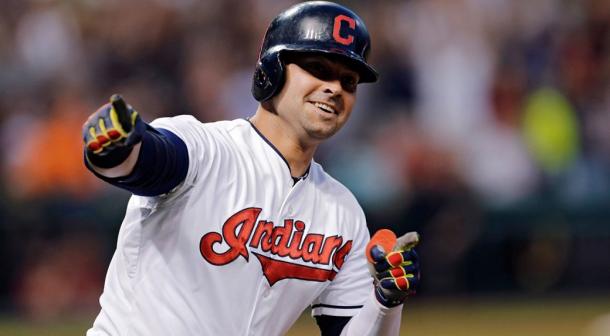 Could this be the year of the comeback for Swisher?
Swisher started spring training with the Atlanta Braves before being released on March 28 because of an outfielde surplus within the organization as the mix had many of which incuded Ender Inciarte, Nick Markakis,
As noted by MLBTradeRumors, Swisher is owed $15 million for 2016, but the Braves and Indians will be on the hook for the vast majority of that amount. The $56 million deal to which the Indians signed Swisher prior to the 2013 season has not gone well, to say the least — he's produced just a .224/.315/.373 batting line since then, also producing little in the way of defensive value while splitting his time between outfield, first base and DH.
Swisher spent the 2015 season with the Cleveland Indians before landing in Atlanta at the trade deadline in August following a trade that sent him, Michael Bourn and cash considerations the other way in exchange for Chris Johnson.
Looking at how he faired the past season, Swisher finished with a slash line of .196/.312/.320 to go alongside six home runs and 25 RBI's in a total of 76 games played and 260 plate appearances. Moving back to the bronx, Swisher will look to get back to where he once stood though he may have to split time with Brett Gardner, Carlos Beltran and Dustin Ackley in order to do so as selections will be made carefully with the views of manager Joe Girardi.