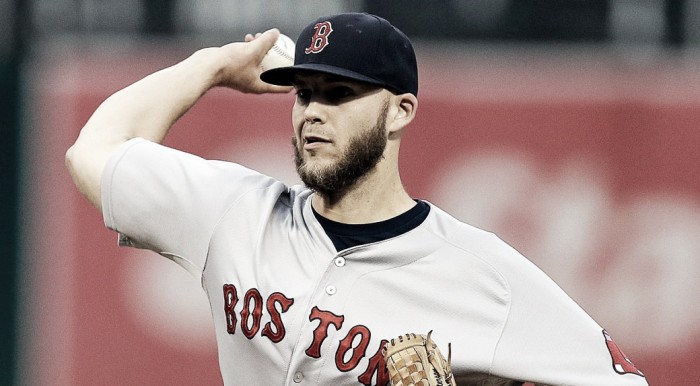 The Pittsburgh Pirates have agreed to terms on a minor league deal with veteran right-hander Justin Masterson, as according to a report from Jon Heyman of MLB Network on Thursday afternoon.
Adam Berry of MLB.com later confirmed the news while noting that the club would not comment on the deal nor their interest in the 31-year-old, therefore a club announcement is yet to be made.
The news comes as a result of a long, hopeless spring where he stood as a free agent with multiple rumors having made their rounds as for where he might end up as Pittsburgh was the only team in the mix vying for his services and early on after having been mentioned earlier in the offseason as a potential candidate to land the veteran hurler.
Masterson is likely to spend a few weeks in Triple-A Indianapolis where he will look to build upon his innings pitched before the team considers bringing him up where at that time, he could see time both in the starting rotation as well as in the bullpen.
2015 season in review
Masterson's 2015 was rather limited given the fact of which he spent a large portion of it on the disabled list while dealing with right shoulder tendonitis. When he was active, Masterson pitched with an ERA of 5.61 to go alongside a record of 4-2 in 59.1 innings pitched.
Masterson originally came up with the Boston Red Sox back in 2008 after having been drafted by the club in the second round of the 2006 amateur draft. He later signed in June of that season.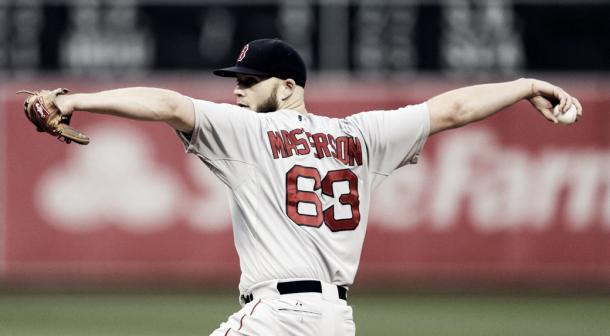 Could 2016 be a turnaround year for Masterson?
Masterson joined Boston on a one-year deal back in December of 2014 off the free agent market which was all connected to a trade that sent him to the St. Louis Cardinals. What GM Ben Cherington saw was a chance to get the former ace back into shape.
Ultimately, this was a signing to help lead him and the organization to October ball, however, Masterson's struggles continued with injuries reoccurring, delaying his return to the big league stage. Thankfully, this signing gives him the chance to rebound if he is able to do so which is likely to be monitored as his starts increase.
Masterson provides the Red Sox with extra depth which can be added to the middle of the starting rotation if needed while he could also be put to good use in the middle of the bullpen where he would join Ryan Vogelsong as well as some young guns who have been produced in recent years looking to claim jobs within.
After undergoing surgery back in September, Masterson, who is viewed as a groundball pitcher, is back at full health and could be a perfect fit to the club's outlook profile under the management of Clint Hurdle who's current rotation consists of guys such as Gerrit Cole, Francisco Liriano, Jon Niese, Jeff Locke and Juan Nicasio.