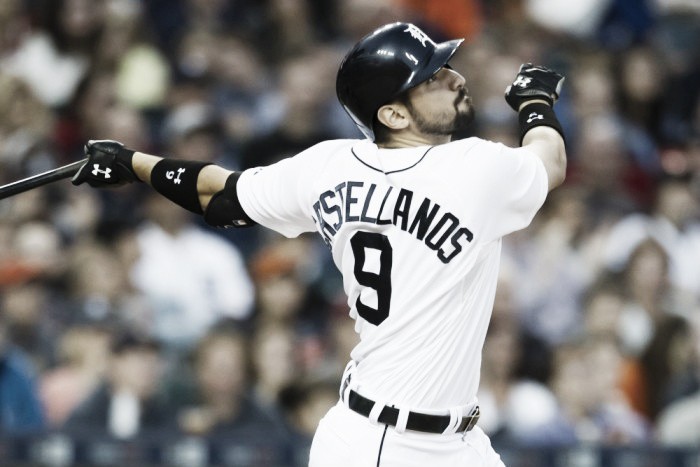 Nick Castellanos is off to a very good start for the Detroit Tigers this season. It's no secret that the Tigers have plenty of guys that can hit and also have a lot of experience.
While Castellanos does not have a lot of experience, if he can continue to play good for the Tigers, that could take some relief off guys like Miguel Cabrera and Victor Martinez.
Off to a fast start
In 10 games so far this season Castellanos has scored 7 runs, and has also smacked 2 home runs. One of the most impressive stats for Castellanos though, is the fact that he has 8 RBIs. Run support for the Tigers pitching staff is a very big deal. If you're a Tigers fan you know that the bullpen has had it's fair share of problems and any lead might not be big enough.
If you look at his averages throughout the season so far, it looks like this could be the season Castellanos breaks out. So far he has a batting average of .368 and an on base percentage of .359.
While it is really early in the season, you have got to imagine if Castellanos can maintain about a .300 batting average or right around there all season, that will provide a lot of help for the Tigers. They have big expectations this season and with Miguel Cabrera and Victor Martinez having some problems staying 100% healthy all season they will need some help.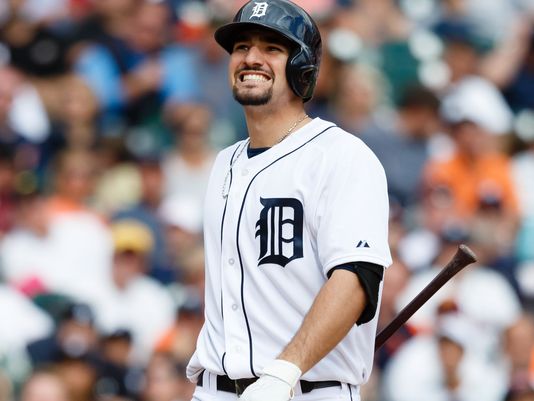 Fielding game coming along also
Nick Castellanos is also becoming a pretty good fielder for the Tigers as well. At a young age and already playing solid baseball on both fielding and batting, the Tigers think they might have a player for the future.
Can he keep it going?
As the season goes on the ultimate question is if Castellanos can keep this hot start going. What happens quite often is players get off to very hot starts and kind of cool down as the season goes on. Will he be able to change the norm?