 The Detroit Tigers have signed 36-year-old catcher Humberto Quintero to a minor league deal, the team announced. The Toronto Blue Jays released Quintero on Monday, as reported by the Buffalo Bisons.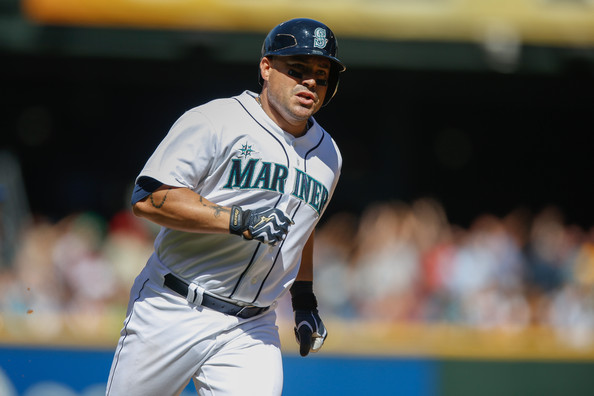 During 17 plate appearances for Triple-A Buffalo, the 5-foot-10, 207 pound right-hander hit .267/.353/.467 with three of his four hits going for two bases. During the five games, Quintero drew one walk and struck out four times.
Quintero has played 471 major league games, 964 games in the minor league and 89 games in the Venezuela winter league. Across all 1,524 games, he has hit .266 with 70 home runs and 550 RBI.
The native of Venezuela, who signed with the Chicago White Sox as an amateur free agent in 1997, has played with the San Diego Padres (2003-2004), Houston Astros (2005-2011), Kansas City Royals (2012), Philadelphia Phillies (2013) and Seattle Mariners (2013-2014) during his 12-year big league career. During all 471 games, Quintero has slashed .234/.267/.327 with 20 home runs, 127 RBI and 47 walks.
Since Quintero was automatically assigned to the minors, he will play for Triple-A Toledo. Quintero will join Miguel Gonzalez and Drew Longley until Bobby Wilson returns from his major league stint. Wilson will head back to the Mud Hens once James McCann returns to the Tigers from the 15-day disabled list. Eventually, it will be Wilson and Quintero behind the dish for Triple-A Toledo.
Quintero has 964 games of experience at the minor league level, which he has slashed .275/.316/.379 with 182 doubles, 16 triples, 44 home runs, 387 RBI, 51 stolen bases and 143 walks.
It is only a matter of time before Quintero figures out if he will start for Triple-A Toledo, or will have to play a bench role.