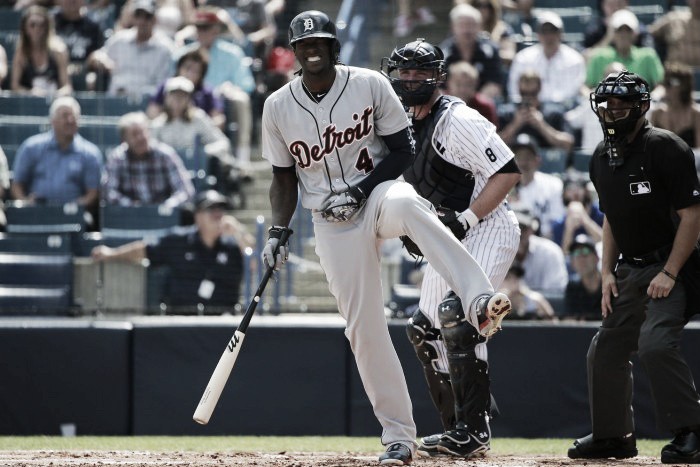 The Detroit Tigers have recalled the injury rehab assignment of outfielder Cameron Maybin, the team announced. The 29-year-old will remain on the disabled list.
Recalling Maybin from his rehab assignment is just a procedural movement for the Tigers. Since a player who spends less than 20 days on an optional assignment in a given season does not burn an option, the Tigers recalled him before the 20 days were finished. Maybin will go back on a rehab assignment Saturday, which will start the clock again.
When will Maybin return?
Maybin will not be on the disabled list much longer, as Tigers manager Brad Ausmus told Jason Beck of MLB.com that the center fielder will be ready in a few days.
Offseason: Braves send Maybin to Motor City
The Tigers acquired Maybin along with cash considerations from the Atlanta Braves on November 20, 2015 for left-handed pitchers Ian Krol and Gabe Speier.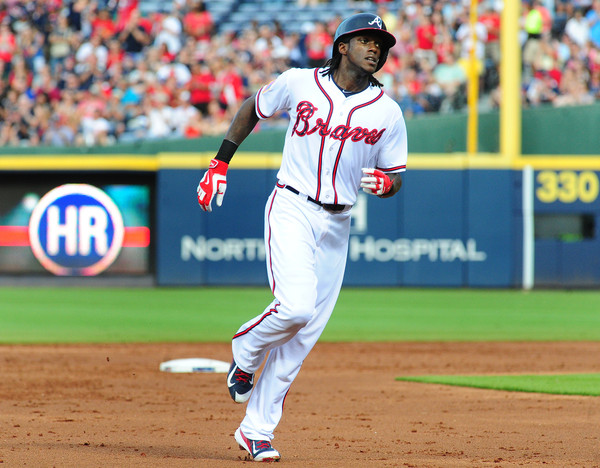 Spring injury
During spring training, Maybin was hit in the wrist on a pitch by Luis Severino, a right-hander for the New York Yankees. The injury was a non-displaced hairline fracture and required Maybin to be sidelined for 4-to-6 weeks. A little over a month after the injury, Detroit placed Maybin on the 15-day disabled list retroactive to March 25.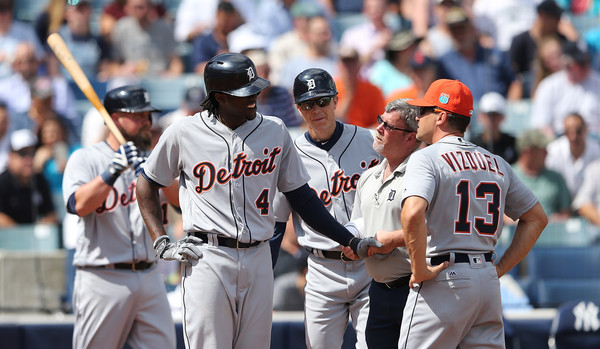 The comeback
Maybin started his rehab assignment with High-A Lakeland and played four games, which he went 3-for-13 with two doubles and two walks. The rehab assignment was then moved to Triple-A Toledo. With Triple-A Toledo, Maybin went 5-for-24 with four doubles, two walks, two runs scored and four RBI across six games.
On Sunday, Maybin was forced to leave the minor league rehab game with the Mud Hens after getting hit by a pitch in the wrist. While the injury knocked him out of the game, Maybin was able to avoid a serious injury.
The center fielder slashed .216/.310/.378 with six doubles, four walks, one stolen base, five runs scored and four RBI in 10 games with High-A Lakeland and Triple-A Toledo during his rehab assignment.
Maybin should be ready to get back to the major leagues sooner than later.