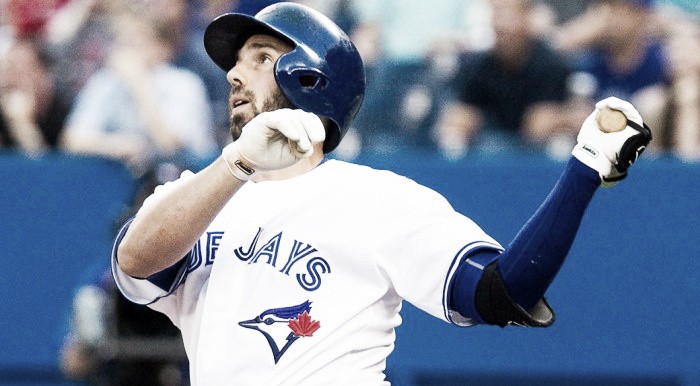 Major League Baseball announced on Friday afternoon that Toronto Blue Jays infielder Chris Colabello has been suspended 80 games after testing positive for PED's which he was contacted about back on April 13.
Colabello suspended
According to John Lott of Vice Sports, Colabello had called a team meeting earlier in the day to discuss a matter that the media had not yet been made aware of and he was the only one that spoke.
As per a report from Brendan Kennedy of the Toronto Star, the drug that was found in Colabello's urine is said to be dehydrochlormethltestosterone.
With insight on what exactly that is, Bob Nightengale of USA Today Sports notes that it is an oral steroid more known commonly as Turinabol, which was predominant during East Germany's doping program.
As for who will take his roster spot at this time of absence, Megan Robinson of Global TV Sports reports that the Blue Jays have selected the contract of LHP Chad Girodo from Triple-A Buffalo.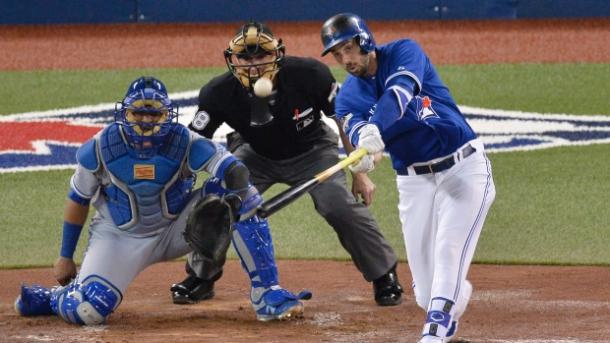 Blue Jays release statements
In a statement from manager John Gibbons with regards to the news, he said, "I love the guy. He's fought the odds his whole life. He'll fight this. This hurts me just like it hurts him ... He's beloved out there in that clubhouse."
In a team press release, GM Ross Atkins had this to say about the subsequent suspension, "This is obviously an unfortunate situation that we are in with Chris. We belive in him as a person and player. We also fully endorse the Major League Baseball drug testing policy. Chris has overcome a great deal in his career and has been a key contributor to this team. While we are certainly dissapointed with today's news, we're confident he'll return ready to compete and will have taken the steps needed to ensure that this does not happen again."
Colabello spoke out next saying, "On March 14, I got one of the scariest and most definitely least expected phone calls of my entire life. I was informed by the players association that a banned substance was found in my urine. I have spent every walking moment since that day trying to find an answer as to why or how? The only thing I know is that I would never compromise the integrity of the game of baseball. I love this game too much. I care too deeply about it. I am saddened more for the impact this will have on my teammates, the organization and the fans of the Toronto Blue Jays. I hope that before anyone passes jusdgement on me they can take a look at the man that I am, and everything that I have done to get to where I am in my career."
Colabello has appeared in a total of 10 games so far this season while battting with an average of .069 in 32 plate apperances. The 32-year-old ended the 2015 season having hit .321 to go alongside 15 home runs and 54 RBIs in a total of 101 games played.