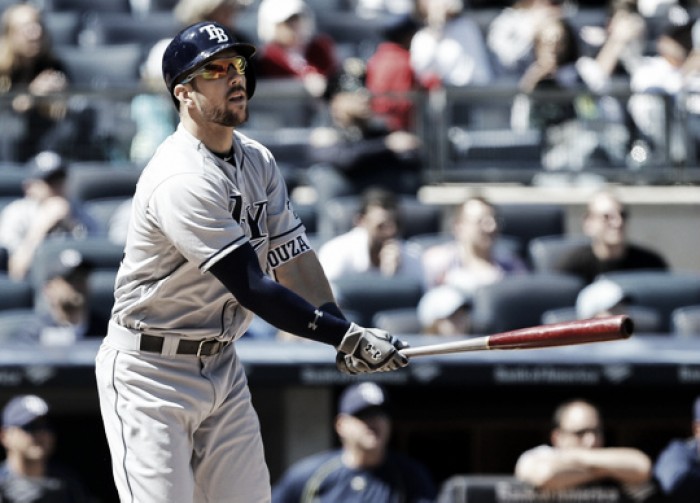 The Tampa Bay Rays were able to bounce back and get a very good win over the New York Yankees on Sunday afternoon. The 8-1 victory for the Rays wrapped up the series with the Yankees. Sunday's win also wrapped up a road trip for Tampa Bay.
Smyly gets plenty of run support
The Rays starting pitcher Drew Smyly had himself a good day on the mound. Smyly went seven strong innings allowing just six hits and one run. He was also able to rack up six strikeouts on the day. His win marked the first of the season moving his record to 1-2. His day was quite easy as the Rays bats heated up early, taking a commanding 5-0 lead before he even took the mound.
The Rays huge first inning consisted of a home run by Corey Dickerson which scored Evan Longoria to make it 2-0 Rays. A couple of batters later, Brad Miller hit a double which scored Steve Pearce to make it 3-0 Rays. However, the Rays still weren't done with their big first inning. Steven Souza Jr. hit a home run which brought home Miller to make it 5-0.
Then, in the third inning, Steve Pearce came up with a home run to extend the Rays advantage to 6-0. This would be all the runs Smyly would need on the day. Tampa Bay added two more runs later in the game which capped off a fine peformance.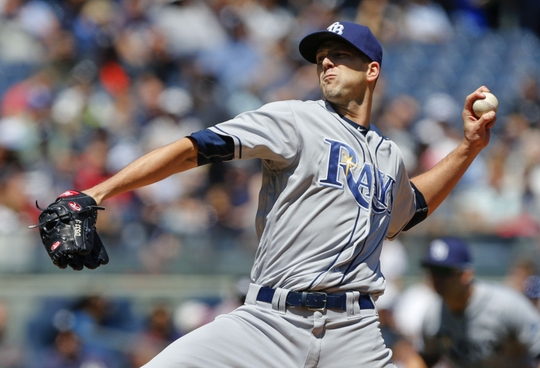 Souza Jr. has a big day at the plate on his birthday
Steven Souza Jr. picked a very good day to have a stellar game. Sunday was Souza Jr.'s birthday and he partied big time.
Souza Jr. had two hits on the day which were both home runs while racking up three RBI's as well. His team got a very good win which they will hope to build momentum off of that sweetened the deal. Souza Jr. has been a very positive piece for the Rays so far this season and they hope to continue to see him play at a high rate.
Morrison still can't find a groove
Logan Morrison's struggles at the plate contiuned on Sunday afternoon as he only had one hit in five attempts; on the season Morrison is only batting .080.
The hope for the Rays is with plenty of the season still remaining that he will be able to find a groove because with the batters in the lineup behind him. A lot of RBI's could be produced if Morrison can get on base.
Coming up
Now the Rays will head back to Tampa Bay to face the Baltimore Orioles starting tomorrow night.