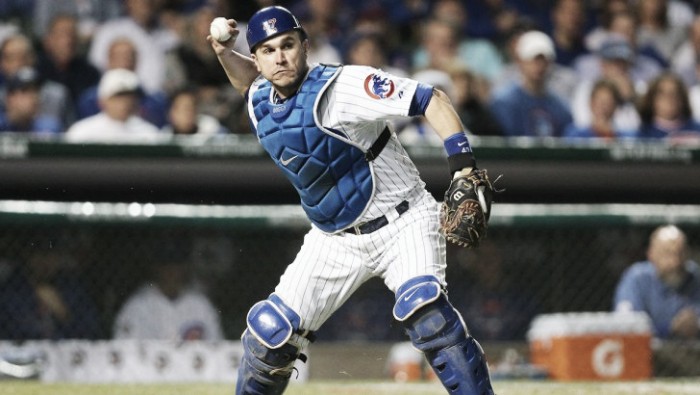 The Chicago Cubs will be without catcher Miguel Montero for 15 days as the team decided to send him the DL this afternoon. The 32-year old catcher is currently dealing with lower back tightness; Montero was a late scratch before Tuesday's series opener against Milwaukee. This season Montero hasn't been all to productive on the offensive side of things, through 13 games this season he has batted .208 with one home run and six RBI's.
Ross to start
Montero's backup catcher throughout this season and much of last season has been David Ross, Ross who has announced that 2016 will be his final year of baseball will now be getting most of the playing time while Montero sits out.
Cubs skipper Joe Maddon announced at a press conference that Ross will start the next few games. Montero's DL time table began on April 25th which means that he can return as soon as May 10th, which would be when the Cubs would take on the San Diego Padres at Wrigley Field.​
Filling the roster
With Montero being on the DL the Cubs had some decisions to make, who do we call up? Theo Epstein, President of Baseball Operation, gave the nod to Tim Federowicz. Federowicz, 28 years of age, was drafted in 2008 by the American League's Boston Red Sox.
At the time Theo was the general manager of the Red Sox. Federowicz has played in 89 MLB games with the Los Angeles Dodgers over four seasons. The Cubs signed him as a free agent on January 14 of this year.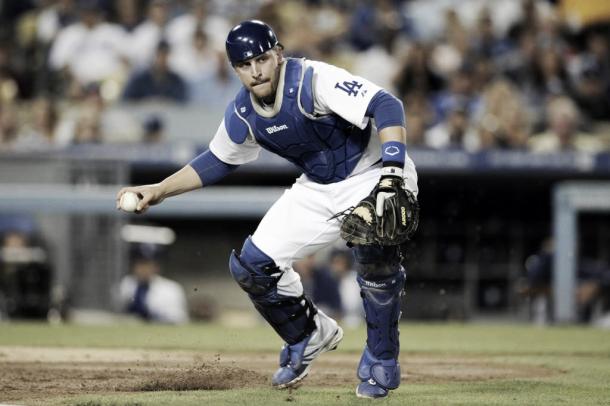 Not only do the Cubs have Federowicz as an option now they also might look to their star prospect Willson Contreras. However the talk as of now is that the Cubs star prospect and #2 overall player in their farm system will most likely be staying put for right now at the teams Triple-A affiliate Iowa.